Dreams Come True for Small-town Mexican Figure Skater
The Olympics are a very exciting time for everyone, but for twenty-two-year-old figure skater Donovan Carrilo, the games were exceptional. Donovan started out skating in his hometown of Guadalajara Mexico, but when he was thirteen years old, the rink he used for training closed. His coach Gregorio Nuñez moved him to León where he practiced in the Plaza Mayor Mall- where he was forced to train around people skating there for fun.
"I think there's these certain gender norms that really don't matter anymore. And if you are willing to, you know, put in the effort and know what you're getting into, we're in the 21st century. I feel like everyone should just be able to do everything," Herring said.
A lot of the battle for Donovan was changing the narrative that certain sports should be characterized in a feminine or masculine light.
"Sometimes people think that the artistic sports are only for women, so that's something I had to fight when I was a kid because many people at school told me 'Oh you're a girl,'" Carrillo said to the Associated Press.
His story is truly inspiring as he is the first Mexican figure skater at the Olympics in almost three decades. He finished in 22nd place, out of the 29 who finished. Donovan's story is inspirational and uplifting- something everyone needs right now.
"He said he was satisfied with his performance, but is looking forward to skating in Milan in 2026," Carrillo told the New York Times.
Although he only placed 22nd out of 29 he brightened a lot of peoples' days.
"That type of just pure joy. I think that's something that we're lacking a little bit in the world today and it was just really inspiring. It was a feel-good story, you know, I love that he persevered," Herring said.
His story helps further the idea that if you try hard enough anything is possible. Keep a lookout for Donovan Carrillo in the 2026 winter Olympics.
Leave a Comment
About the Contributor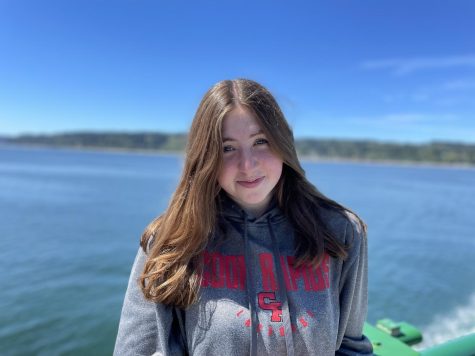 Ella Fellman, Staff Reporter
Hi, my name is Ella Fellman. This is my second year with The Spartan Speaks. I ride horses, enjoy taking pictures, spending time with friends and family,...