Nathan Chen: Redemption at the Gold Medal
Nathan Chen competed for the first time in the men's singles figure skating in the 2018 winter Olympics at the age of 18. He failed to medal at that competition but was determined to try again, and so he did. Chen spent the next four years after his disappointing experience redefining success.
"I watched an interview of Chen when he was younger, he claimed to the reporters he would be in the 2018 Olympics. It was pretty amazing to see him follow through and actually get there," a figure skater herself Grace Pierpont said.
"I'm here to win" to "whether I won, whether I lost, I wanted to gain as much as I could from the experience that didn't revolve around what sort of placement I got," Chen said to CNBC Make it.
Chen's hard work paid off at the 2022 Beijing Olympics when he earned a gold medal in the men's singles competition. Not only did he win gold, but he also became the first Asian American man to medal in figure skating at the Olympics. Between his two individual events, Chen managed to land seven quadruple jumps, breaking his previous world record of five.
Chen's face displayed pure joy throughout his experience, it became clear his new mindset allowed him to enjoy his experience and not just worry about the outcome.
"Something that I've learned for the past four years is just to try to stay present, to try not to project too far into the future," Chen says. "So right now, I want to live in the moment", he said.
It's truly astonishing what hard work and a better mindset can do for a person. Chen is living proof, he took a bad experience and came back to make it a once in a lifetime experience.
Leave a Comment
About the Contributor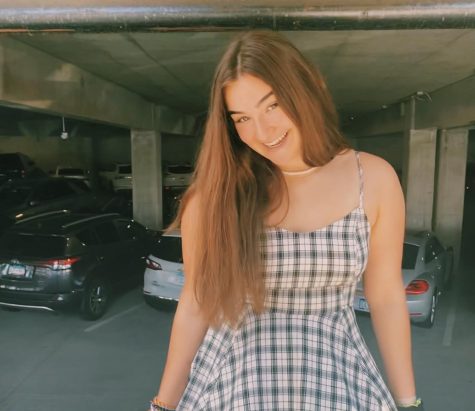 Lucy Ketcham, Visuals and Social Media Editor
Hi, my name is Lucy Ketcham this is my third year with The Spartan Speaks. I play volleyball and I enjoy spending my free time with friends and family....