Unified Flag Football Game
Along with all the events and activities taking place this fall at Orono High School, the Orono Unified Club has just wrapped up its flag football season. Their last game of the season took place on Monday, Oct. 25, on the Orono High School turf.
Orono Unified Club is an extracurricular activity at OHS that focuses on the inclusion and acceptance of kids with and without disabilities by organizing activities. These sports and other activities include football, bowling, dance, soccer, basketball and track. The club also organizes summer camps and tournaments.
This fall, the Unified Club held flag football games; one of the students' favorites. The sport is similar to your average football, but a safer option for players that allows them to focus on the enjoyable experience rather than the competition.
The difference between regular football and flag football is that instead of teams tackling each other in order to stop the play, they carry flags on them which the opposing team then has to grab off the player.
This sport is a safer option in contrast to regular football, as players lower the risk of injuries. This also creates a more friendly atmosphere on the field with less competition and more focusing on the members of the club and the players having an enjoyable time. Delaney Whitney, a senior at Orono who participated in Unified, commented on the inclusiveness of the club.
"Even when someone from the other team scores, we make sure to cheer on all the teams, and tell them they did a good job," Whitney said.
This year's flag football season was a huge success and the season was wrapped up on Monday. The Unified Club also focuses on inclusion, by taking student and staff volunteers from OHS as referees. The final games' referees being a staff member at OHS, Mr. Allex, alongside senior Will Peterson.
The Unified Club also had players from Orono's football team coaching the games. The club held four teams, and to help focus on the experience and fun, the club declared no winner to ensure the acceptance of the club is known.
Leave a Comment
About the Contributor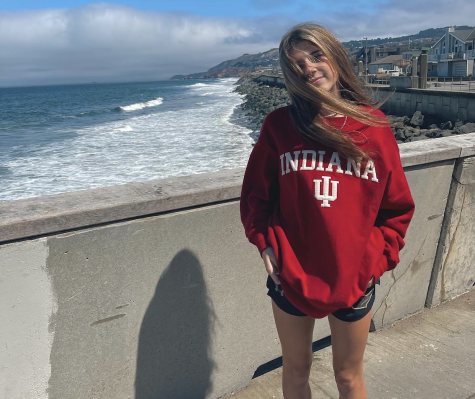 Eva Maiorino, Staff Reporter
Hi I'm Eva and this is my first year on the Spartan Speaks staff and I am a features editor. In my free time I like hanging out with friends and watching...