Who loves 'Mamma Mia'?
Preparations for this year's fall play have officially started. With the show kicking off on Nov. 12 in the Fenholt auditorium, students involved said they are getting excited to finally see their show come to life.
"It's really cool to see them make it their own and make it unique and original to them with their performances," Kelsie Balon said.
Show times are Nov. 12 at 7 p.m., Nov. 13 at 2 p.m. and 7 p.m., and Nov. 18, 19, and 20 at 7 p.m. Tickets are $7 for students and $10 for adults and are available at https://oronohs.booktix.com/.
Directed by English teacher Kelsie Balon, the play is led by senior Lily Reiner as Donna Sheridan and sophomore Mara Newcomer as Sophie Sheridan.
It features the music of ABBA and follows the life of Sophie and her mom, Donna, who live on an island off of Greece. Sophie is about to get married and wants her dad to walk her down the aisle but she doesn't know who he is. She figures out from her mom's diary from when she was pregnant with Sophie, that it could be one of three potential guys. She invites all three of them to the wedding and chaos ensues.
"I really like seeing everything come together. There is sort of this moment right before the show opens where things shift from me leading everything to the kids really taking control and making the production their own and that's the most rewarding part of it for me," Balon said.
Students have been rehearsing since Sep. 13 for two to three hours every day after school.
Senior Claire Hyrkas plays Rosie in the show, "Rehearsals can feel pretty long but it's my favorite part of the day because I get to hang out with friends and do what I love," Hyrkas said.
View Comments (1)
About the Contributor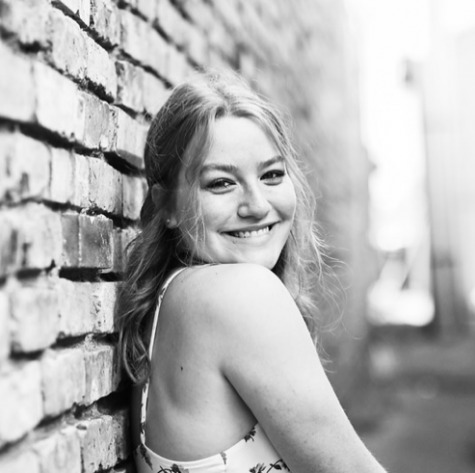 Brielle Knapp, Opinions Editor
Hello, I'm Brielle. I am the Features Editor for the Spartan Speaks and this is my second year on staff. I am on the Orono Dance team and I like watching...