MaiaLearning in four years
At Orono High School, the guidance counselors offer resources such as MaiaLearning for students to utilize when applying to college and investigating career pursuits.
As incoming freshmen are beginning to navigate the new challenges associated with high school, they only have to use MaiaLearning a few times. Freshmen, complete an intelligence test in their English classes, in the spring. The test highlights possible strengths and or certain careers in which they could pursue in the future.
"In ninth grade, we focus on the person and future ideas. In tenth and eleventh grade, we do a personality test and a careers interest profiler assessment," OHS counselor Jamie Menne said.
The counselors focus on getting sophomore and junior students well prepared for the "real" world. In the spring, the sophomores begin a personality test in order to learn more about themselves and activities that spark their interests. Then, starting in the fall of their junior year, they will do another assessment on a career interest profiler that helps the counselors understand your individuality as well as your personal academic interests. In the spring, counselors will create a post-secondary plan for students based on their assessment results.
"There is so much help out there on MaiaLearning and on Schoology, but there are also options for the colleges you are wanting to apply to. If a gap year is what you want, look at the resources in Schoology, or if a college is your style, we also have folders in Schoology and MaiaLearning for scholarships to financial aid as well," Menne said.
As Seniors finish up their last year of high school, they start applying to colleges and discovering what school fits best for them.
Leave a Comment
About the Contributor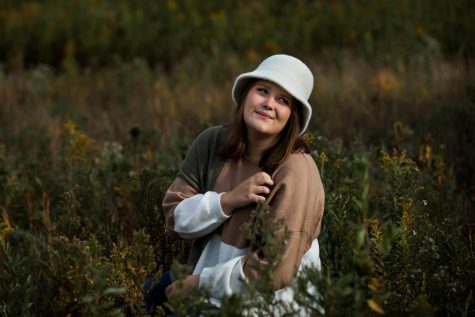 Sydney Heckmann, Visual Editor & Business Manager
Hi There, my name is Sydney Heckmann. I have been with the Spartan speaks for 4 years now. In my free time I work at Buckle in the Ridgedale mall. I also...