The True Consequences of Sliding Through Your Senior Year
The current school year is different from any other, but for high school seniors it still brings the promise of a new beginning in the fall of 2021. A majority of Orono students plan to attend a 4-year college starting next year. Although, they have received acceptance letters and made future plans does not mean it is time to lay back and relax through their senior year. Students must stay on top of their grades and behavior if they don't want to risk acceptances being rescinded.
"I remember being a freshman and watching all the seniors do nothing in their classes and being jealous. Now as a senior I'm stuck between wanting to just pass my classes and continuing my previous work ethic," Mikayla Burns said.
Not every student worries about their senior year grades slipping if they intend on taking a gap year or joining the workforce. Both options result in the thought of college being put on the back burner. Visions of finishing high school become closer and actual performance becomes an afterthought. The result is continued difficulty if college is later chosen as a path.
Merriam-Webster defines senioritis as "an ebbing of motivation and effort by school seniors as evidenced by tardiness, absences, and lower grades. Senioritis is experienced by many, but is becoming less and less acceptable to colleges. Any college has the right to rescind admission to incoming freshmen for a variety of reasons. Acceptance letters will explicitly say if they require senior year grades to meet a certain requirement.
"Senior year is tough, especially once they know they're into college. They've been accepted into college, then they really don't care," Leslie O'meara said.
Getting in trouble with the law or excessively within high school can cause admissions to take a second look at incoming freshmen. With the rise of social media usage some admissions officers seek out students' social media accounts to keep an eye on their behavior.
Kyle Kashuv was an accepted Harvard student who made headlines when his acceptance offer was rescinded for using racial slurs. The slurs were not posted on social media by himself. The slurs were written in a Google doc years before he even applied to Harvard University.
The news of a rescinded offer usually does not come until it is far past the window of time to commit to a different school. Final high school transcripts are not received and reviewed by colleges until summer which results in a notice of a rescinded offer not being received until late July or August. In 2007, The University of Colorado Boulder unaccepted 45 students due to poor senior year grades. Some students had already had move-in and class plans.
"A couple years ago, maybe two or three years. There were a handful of kids who, you know, just weren't done with school and they didn't do it and they didn't pass their class, and they had their admissions revoked," said Kyle Ann Herring
The first step after receiving a notice of rescinded admission is to contact the college. In some cases, a student's grades slipped due to special circumstances that will make the college reconsider their decision. Colleges are open to hearing why grades were lower than average senior year if there is a valid reason; a family member passing, an injury or other complication.
The best route for high school seniors is to keep the integrity they held all other years of high school. Communicating with teachers is an important step to staying on track. Teachers watch students go through senioritis every year and know what the student needs to change in order to prevent their grades from dropping too low.
"My grades have definitely dropped significantly this year because of not having the stress of not knowing if you're going to get into college," Edina senior Ian Yao said.
Senior year is full of fun activities and distractions, but it is important to know how to balance time between the fun stuff and school work.
Leave a Comment
About the Contributor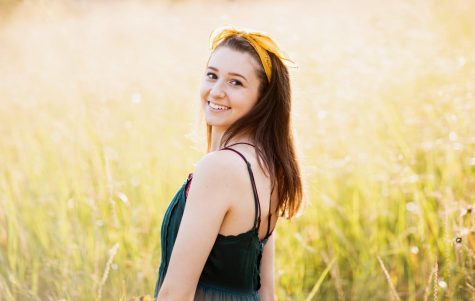 Gracie Hornbaker, Editor in Chief
Hi! I am Gracie Hornbaker, and I am this year's Editor in Chief. This is my third year being involved with the Spartan Speaks. I love being apart of the...