Car Break-Ins are on the Rise in West Metro
The year 2020 came with many difficulties for individuals and communities. Within Minneapolis, the rate of crime increased by 21% in 2020. Experts cannot pinpoint a specific cause for the increase but are predicting that some possible causes could be results of the pandemic. Losing jobs, being tight for money and less time tied to obligations are all effects of the COVID-19 pandemic. One type of crime people are experiencing a lot more of in the local community is car break-ins.
In 2020, car break-ins rose a total of 41% in Minneapolis. These crimes have widely spread out of the city and into Orono and its surrounding suburbs. Car break-ins in the local communities are becoming a common worry for residents. Mikayla Burns, an Orono high school student, experienced multiple crimes against her vehicle that she parks in her driveway. The first break-in resulted in a broken window, but no items stolen from the vehicle. Within a week, a second incident occurred that involves damage to their vehicles and home.
"Somebody shot a bunch of BBs at our house, and four of them hit one of the cars and then two of them got lodged in our garage door", Burns said when asked about the second time her vehicle was broken into.
Break-ins are not always targeted at a singular car. Instead, it has become common for thieves to hit an entire street of residential houses. In neighborhoods of houses without garages, thieves quickly go through entering the cars left unlocked and smashing the windows of the locked cars.
Ben Olund, a Chanhassen resident, had his vehicle broken into while it sat in his driveway. Olund was home for a holiday break from school and woke up to find his car had been gone through, his sister's with a smashed window, and numerous neighbors with the same sight in their driveway. Nobody involved has an idea of what time during the night criminals came through or how many of them there were. Neighbors also lack any types of home security equipment that would have caught film as evidence.
"I feel like none of my belongings are safe. I'm glad they just broke into our cars and not our house but I don't know if they think they'll be able to get away with doing more in the future. Not a lot of crime happens in my neighborhood. Which makes me feel safe most of the time but now I'm on edge when I visit home", Olund said.
Criminals who steal from a car without damaging the car are not charged with tampering with another person's vehicle. They are only able to be charged with theft if they are found. If the car is damaged and the criminal is found, the punishment can be up to a $1000 fine and 90 days in prison. The third time a person is convicted of tampering with one's vehicle the punishment increases to a $3000 fine and up to a year in prison.
"We contacted the police and they took a report but they said that because none of the neighbors caught footage of the break-ins that they wouldn't be able to do much for us. With no way to catch the criminals, they'll keep doing this all over my town", Olund said.
Debbie Bergquist, a cook of the Orono school district, also experienced a string of car break-ins along her street. Neighbors on both sides of the street had their cars broken into, either by force or because of doors being unlocked. Police were not able to catch anyone involved with the break-ins. Bergquist continues to worry that her house could be a future target.
"My husband called the police after a couple of other neighbors did. They thought that it could just be kids with extra time looking for something to do", Bergquist said.
With many car break-ins and few people being caught in the act, the biggest prevention of break-ins are up to each vehicle owner. The National Highway Traffic Safety Administration estimates that almost 50% of car break-ins are due to drivers leaving their keys in their car, making it an easy target. They recommend that, whenever leaving your vehicle unattended, it should be locked, have no valuables inside and be shut completely off.
"My parents and little sister are more on edge than ever. There is high tension when someone forgets to lock a door or set an alarm before we go to bed. My parents keep their ringers on to get every notification from Ring and they look at them throughout the night. Most of the time my parents check their phones in the middle of the night, it is just to see a bird land on our driveway then fly away," senior Audrey Anderson said.
Leave a Comment
About the Contributors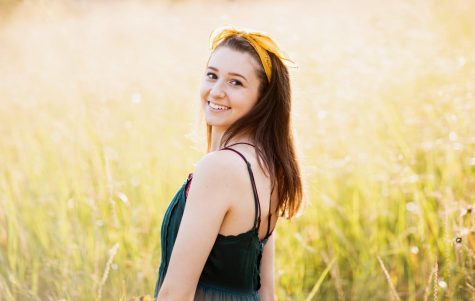 Gracie Hornbaker, Editor in Chief
Hi! I am Gracie Hornbaker, and I am this year's Editor in Chief. This is my third year being involved with the Spartan Speaks. I love being apart of the...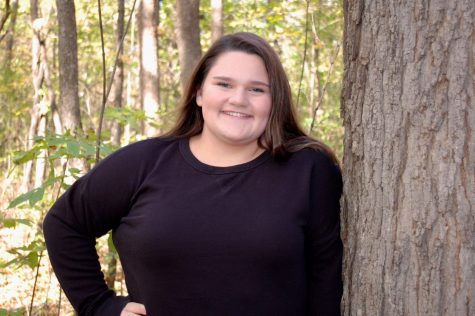 Mikayla Burns, Editor in Chief
Hello, I'm Mikayla Burns and this is my fourth year on the Spartan Speaks and this is my first year as editor in chief. In my free time, I like to spend...