Wild Season Update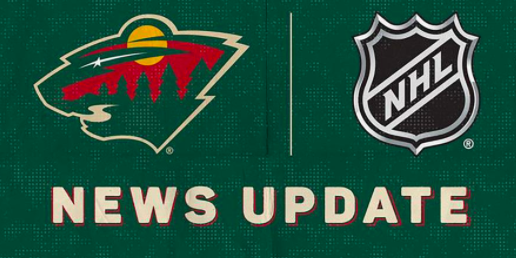 On January 14th, the Minnesota Wild kicked off their 20th season against the Los Angeles Kings in a game that would jump-start their team into a great start to their year. Part of the reason for the Wild's success is their new star rookie, Kirill Kaprizov. Kaprizov has been a great addition to the team by recording a total of 19 points in just 22 games in the NHL. Including an overtime game-winning goal, and an assist to win in overtime the very next game.
Though Kaprizov has played incredibly well so far, he is not the only new player on the Wild having a great start to their year. Mats Zuccarello and Kevin Fiala have also been playing phenomenally, and have helped the Wild immensely through their first 22 games. Zuccarello has 13 points in 11 games, and Fiala has 10 points in 19 games, which are both incredibly good statistics, especially for the NHL.
Another young Wild star making a huge impact on the team is their goalie, Kaapo Kähkönen. He has played incredibly well throughout his first 13 games of the season with a "goals-against average" of 2.3, and a save percentage of .917, which is amazingly good and a key asset to the team's winning record.
The wild is currently 4th in their conference, only 1 win away from the number 2 spot and are very eager to rise in the standings with hopes of a win tonight against the current number one team in the conference, the Las Vegas Golden Knights.
Last week, the Wild made history with their second-longest win streak in team history with 6 wins in a row. The only other streak longer than this was in 2016 when the Wild won a mind-blowing 12 games in a row. The Wild's record so far this year is 13-8, and they hope to increase their wins as the season progresses.
"It's so fun watching this new Wild team play. Since they are all so young and fast every game is very exciting to watch, especially because they are actually winning a lot this year compared to last year," Orono senior Josh Heller said.
The wild look to make a playoff run this year, and possibly make it to the Stanley Cup final. The Wild have yet to appear in a Stanley Cup championship game.
Leave a Comment