Orono Secondary School Returning to Full In-Person Learning
This information comes from the emails sent out by both the principal Dr. Amy Steiner, and Superintendent of Orono Schools Karen Orcutt, to Orono families and students. Orono secondary students will be returning to a full in-person learning model starting in March. Orono schools have been approved by the Incident Command Team, Regional Support Team, and Orono School Board to welcome back grades 6-12 to a full in-person learning model.
Orono seniors will begin this learning model March 1, 2021, while grades 6-11 will begin March 8, 2021. Students who have previously chosen to be full distance learners will continue the remainder of the year as so. This means there will no longer be an A/B day schedule once students return.
As students started back in the hybrid model early February, the school implemented a 2 ½ hour late start on Wednesdays. Orono High School will continue Wednesday's late start schedule to ensure prep time for teachers.
The first week of school for the in-person learning model will look a bit different. Monday 3/1 and Wednesday 3/3 seniors will be full in-person, Tuesday will be an asynchronous day due to the juniors taking the ACT, and there will be no school on Thursday 3/4 or Friday 3/5. All students will then be welcomed back as a whole on Monday, March 8.
This is a big change for Orono Schools and has some people worried about the outcome. It is imperative that the Orono faculty, teachers, and students, work together during this time to keep our community safe.
"I am excited to see everyone, but nervous to see if COVID numbers will go up", senior Bella Litecky said.
The schools will be following a 3 foot distance rule in both the classroom and the lunch room. Lunch periods will remain the same, although the lounge, attached to the mezzanine, will be opened for seniors only at lunch to ensure distancing for students. Seniors will check in via a QR code in the lounge when they arrive for lunch in order for attendance to be taken.
"We thank our families and staff for the dedication to COVID-19 mitigation strategies and health and safety measures implemented this school year. We thank you for your partnership and flexibility," Superintendent of Orono Schools, Karen Orcutt mentions as the school prepares for this change.
About the Contributor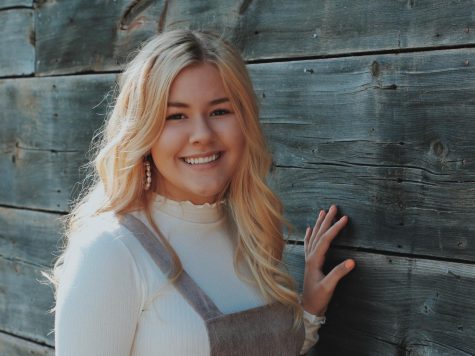 Faith Hanson, Online Layout Designer
I am Faith and I am a senior in the 2021 class. I enjoy spending time with my family and friends and love journalism. I am one of the online layout designers...