Orono School District Moves to Distance Learning
As COVID-19 cases in the state have surged in recent months, the question of whether students should be in the classroom learning or learning at home has come up many times.
The Orono school district announced earlier in November that they would be moving all of the schools in the district to full distance learning. This move is because of a rise in COVID-19 numbers in the state and in Hennepin County.
Loading ...
The state of Minnesota created a table that shows schools at what number of cases they should transition to distance learning, hybrid learning or in-person learning. The table states that when a county's cases per capita (cases per 10,000 people) hit 30-50 cases, high schools and middle schools should move to distance learning and hybrid for elementary schools. The schools were also told to use two-week-old data that was provided by the state. When the district notified high school and middle school families that the students will be moving to distance learning, the county had around 51 cases per capita, this number is from the week of October 18-October 31 (Minnesota Department of Health).
"The model that the school was given to us by the governor required us to use two-week-old data to make our decisions about when to close. And so, I don't think the school district necessarily waited too long. It just happens that the data was two weeks old. So ideally, if we could have used relevant data we would have probably closed a week or two earlier," Chemistry and Environmental Science teacher Bryce Rasmussen said.
The district has not announced when or if students will return to in-person or hybrid learning. It all depends on the number of cases and if it would be safe for the students and the staff.
"It's hard to know if we'll ever come back. I think there are equal chances of both. It's honestly impossible to say because this is the first time any of us have lived in a pandemic," Rasmussen said.
The district has also changed up the weekly schedule to incorporate an asynchronous learning day. This provides teachers with a day to be able to plan out their lessons and touch base with their peers and students.
"I think that the Wednesday schedule will help them [teachers]. Part of the day is for teachers to prepare, but then that other part, being the intervention, to hopefully help a lot of kids and give teachers some time set aside to say I need to connect with these kids versus, I have to find time outside of school because we don't have a certain hour to do so. So hopefully this will help everyone," principal Amy Steiner said.
"I think it'll be nice to have one day in the middle of the week to be able to regroup and try and catch up on everything, even though you do have new stuff coming in, but you'll be able to catch up on stuff," senior Garrett Pesch said.
The school district also gave the teachers and staff a preparation day the day before full distance learning started.
Many pieces of advice that teachers and students gave was to write everything down, constantly check Schoology for updates, set specific times for each class and have a dedicated spot for doing work at home.
"One of the biggest things is to have your own area that you go to just do schoolwork or for me to just do work. Because if I try to do it on my couch or in my bed it's not gonna work. I think the other thing is to just get really comfortable with email and Google Meet. Because I know I have students who struggle to check their email frequently. And I know for me, in order to feel like I'm communicating enough, I need to check my email like six times a day. So checking your email and staying organized. That helps me keep my day organized. So I think there's a lot of soft skills that you use in school that you can also use when you're at home," Social Studies teacher Robin Purman said.
Since the state has seen a rise in cases, governor Tim Walz has put many social activities on hold for four weeks. These activities include dine-in restaurants, sports and fitness establishments, as well as youth sports. This pause is supposed to expire on Friday, December 18th.
"
We are at a breaking point. As hospitals near the crisis of turning away new patients, continuing as things are is simply not sustainable."
— Tim Walz
"While these actions mean incredible hardship for many, they are the fastest way to recover our economy, keep our kids in school, and get back to the activities we love," Walz said during an announcement posted by the Office of Governor Tim Walz and Lt. Governor Peggy Flanagan.
The governor also emphasized the importance of social distancing, wearing your mask and not getting together with friends and family during the holiday season.
"Students have power, even though a lot of times it seems like they don't. The thing about coming back to school is, it is going to be driven by the numbers in the broader community. And, unfortunately, whether school reopens depends on how people in the community are acting. And so, what students can do is follow all of the regulations that they're asked to follow by the school and the state. But they [students] can also be advocates of those measures for people in their family as well as people in the community," Rasmussen said.
Leave a Comment
About the Contributor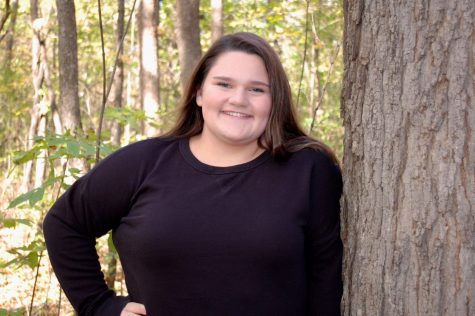 Mikayla Burns, Editor in Chief
Hello, I'm Mikayla Burns and this is my fourth year on the Spartan Speaks and this is my first year as editor in chief. In my free time, I like to spend...