Senior blocking: cutting out the stress of the 12th grade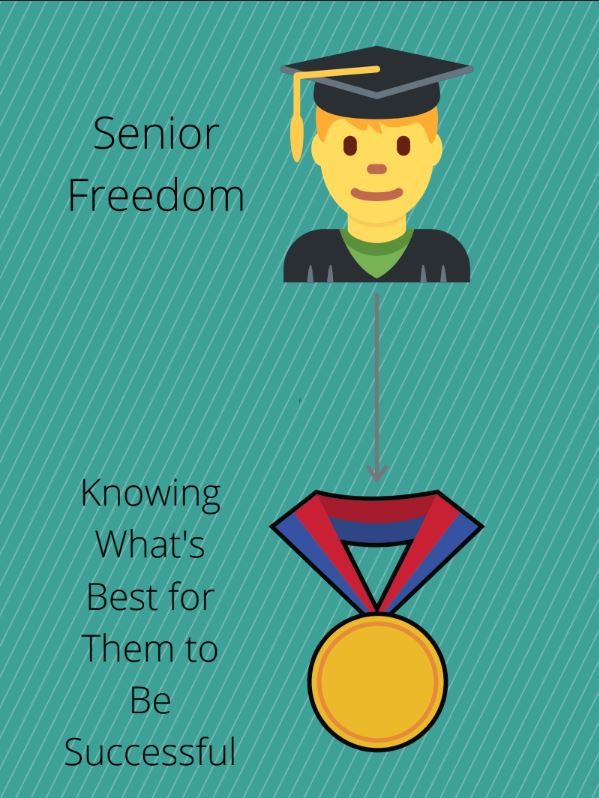 Nolan Tichy
Staff Reporter
It is now a few weeks into the 2nd semester at Orono High School\; meaning new students, new teachers, and new schedules. Senior blocking is now available for a multitude of eligible 12th-grade students. The senior block schedule allows 12th-grade students at Orono to remove up to two scheduled periods from each day allowing them to leave early or come late. This can either be at the beginning or end of the day.
"It's been extremely nice getting up later and coming to school later every morning," senior Aaron Brekken said, "I have a lot more time to eat a good meal before each day too which helps."
"The first couple weeks of blocking have been so nice," senior Kyle Swanholm said, "I love being able to go home and rest before hockey practices and games."
According to Leasha Henrikson, a high school teacher at Northern University High in Iowa, for a high school senior to really feel comfortable at a university, college, or another type of postsecondary school, the student needs to have a different type of freedom that a current underclassmen might not have available. This allows for an increased ability for students to eventually make smart and intuitive decisions on their own.
"Having the blocked schedule is something I really look forward to," junior Mary Peterson said, "I'll definitely want to block the second part of the day so I have time to go home and get ready for volleyball or lacrosse that starts right after school."
"I've found myself feeling a little more relaxed since the start of the blocked schedule," Swanholm said, "I just have a lot more freedom to go do whatever I might need to do before my sports activities compared to my past three years in high school."
Katherine Dunn, an author for the Teacher Magazine, wrote in an online article that "senioritis" is beginning to get to students across the country much earlier than in years past due to the addition of the early-decision and early-action college application deadlines. With an earlier deadline, students are beginning to see less value in their senior year grades than if the deadlines were to be after the first semester.
"Since the beginning of second semester and the blocked schedule, I've been feeling a lot less stressed about school work," Brekken said, "The combination of more time and fewer classes makes it easier for me to get any homework I may have done early in the day."
Author Joanne Banks wrote an online article about student's stress that explained the way in which uncertainty about future endeavors can lead to increased stress levels while those who know what lies ahead are more relaxed.
"I still find myself working hard on my school work," Swanholm said, "but I definitely feel a change in the demand for perfection in some of the assignments or tests I may have after already being accepted into the college I want to go to."
"I was always jealous of my older sister being able to leave school early," junior Finn Roher said, "and senior blocking is something I really look forward to having available to hopefully give me some more time to relax and destress before any activities after school."