Minnesota ranks 3rd in national state ranking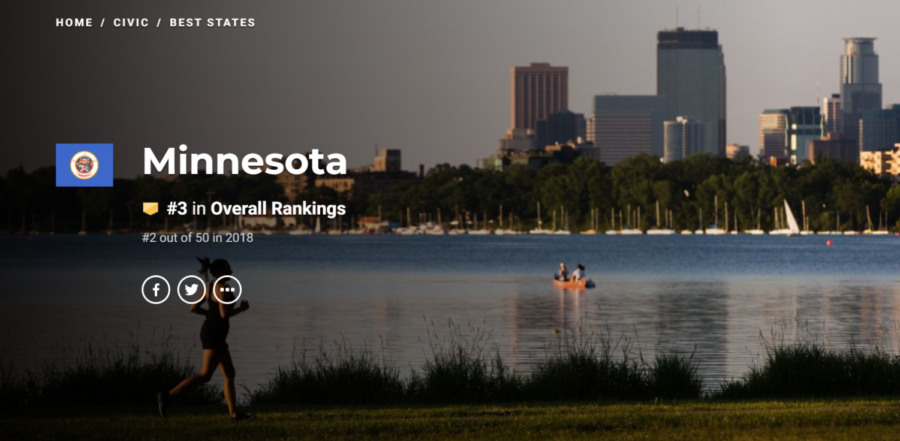 Minnesota ranks 3rd in national state ranking
Sam Capece
Copy Editor
The national state rankings came out last Tuesday and Minnesota ranked third out of all fifty states in the country. The U.S. News and World report compiles a ranking every year based on education, economy, environment, etc. that reflects on what states are doing right and wrong.
Minnesota ranked highest in natural environment, infrastructure, and opportunity. In Minnesota there is better air quality, water, and our industries produce one fourth as much toxins as the national average. This makes Minnesota a low-pollution state to live in along with the beauty of the lakes and forest that are found in the state.
Opportunity is the ability for citizens to get a job and grow their wealth. Minnesota has great affordability, economic opportunity, and job equality, making the state a great place to start a business. Our household income and poverty rate are also both better than the national average.
Infrastructure in Minnesota was also ranked very high. Electricity access, internet connection, and transportation including commute time is better than most other states in the country. These infrastructural achievements makes citizen's lives much more efficient.
"I like the twin cities areas and the many lakes we have here in Minnesota. I feel that the general culture of friendliness and happy attitude is beneficial to the youth as they group up" junior Luke Delattre said.
About the Contributor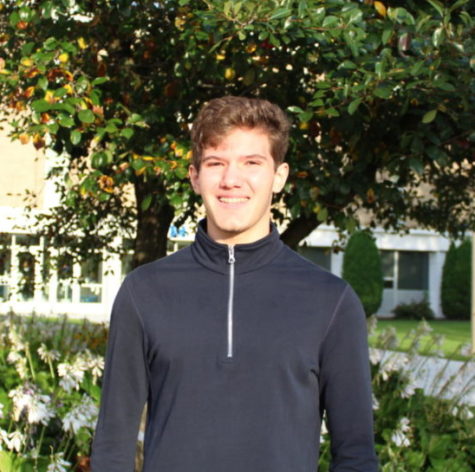 Sam Capece, News Editor
Hey, my name is Sam Capece and I'm a senior this year at Orono High School. I'm really excited to be working on The Spartan Speaks paper this year. I've...