A run down of the 2020 presidential candidates so far
Hang on for a minute...we're trying to find some more stories you might like.
Anika Sodhi
Online Editor
Most of the current OHS seniors, juniors, and even some sophomores will be given the opportunity to vote for the very first time in a presidential election in November of 2020. With one campaign beginning after another, it is important to stay on top of the upcoming candidates.
"This will be my first time voting in an election," sophomore Taylor Gill said, "I would like to see a woman as president one day."
According to The New York Times, there are currently 21 total candidates officially running. 19 of which align as Democrats and two as Republicans. One of the two Republican candidates include none other than our current president, Donald Trump.
"
I would like to see a woman as president one day"
— Taylor Gill
The other Republican candidate is William F. Weld. Weld favours moderate immigration policy reform, legalization of marijuana, and was a vocal critic of President Trump before the 2016 election, according to The New York Times. Weld formally announced his candidacy on April 15, 2019. Donald Trump is also in the race for the 2020 presidency. He is sticking with the same policy reforms that got him into the oval office the first time. Immigration reform and limiting or negotiating international trade deals are among his most important issues, according to The Atlantic.
There are notably more Democratic candidates as of now; some have little to no political experience.
Andrew Yang is a former executive of a tech company and founder of Venture for America. Venture for America aims to revitalize American cities and communities through entrepreneurship" by training young college grads to work for startup companies," according to VOA's website. Yang wants to establish a base income of $1,000 per month for every American household, paid for by a new tax on "the companies benefiting most from automation," according to Yang's campaign website.
Marianne Williamson, a self-help author who ran as an independent in the 2016 election, is returning in the race for president as a Democrat. Williamson yearns to make $100 billion dollars in slavery reparations, funding higher education, according to the New York Times .
Pete Buttigieg has gained some notable recognition in the media since he announced his candidacy in April of this year. And rightfully so, the Indiana native graduated magna cum laude from Harvard College and went on to become a Rhodes Scholar, enrolled in the US Navy Reserve and rose to Lieutenant, according to Vogue. Buttigieg appeals to younger voters with his concerns over climate change and economic opportunity issues.
Former Senator from Massachusetts, Elizabeth Warren is shooting her shot in the race for president. According to the New York Times, she has done some of the most extensive preparations for a presidential election. She wants to fix income inequality between large corporation, owners and the middle class.
Kamala Harris joined the Senate in 2016 and announced she is running for president in January of this year. Harris proposed a tax cut for the middle class in the fall of 2018.
Another former candidate, Bernie Sanders, has also thrown his hat in the ring for a second time. Sanders lost the Democratic primary to Hillary Clinton in the 2016 election. Sanders is a self described Democratic socialist, pushing for universal healthcare and free college education at the cost of billionaires and large companies.
Tim Ryan, a congressman from Ohio butted heads with Nancy Pelosi for house majority leader in 2016. Ryan is running in 2020 as a representative for blue collar workers in America. He believes in union rights and workforce development and renegotiating trade deals. Ryan formally announced his candidacy on April 4th.
Former Democratic congressman Beto O'Rourke announced his candidacy on March 14th this year. In the past, he has focused on reformation of immigration laws, rural access to health care, and legalizing marijuana. O'Rourke is very active on social media. His twitter is @BetoORourke.
Seth Moulton is among the other democratic candidates. Moulton has a background in military service and his policies reflect this. He calls for national security and defence, along with a new approach to foreign policy, according to The New York Times.
Minnesota's own Senator Amy Klobuchar is running and is looking to reclaim the swings states as democratic. She wants to address the opioid epidemic and the rising price of prescription drugs.
Some candidates that were not mentioned in depth are, Wayne Messam, Jay Inslee, John Hickenlooper, Eric Swalwell, Kirsten Gillibrand, Tulsi Gabbard, John Delaney, Julián Castro, Cory Booker, Seth Moulton, Kamala Harris and Joe Biden.   
About the Writer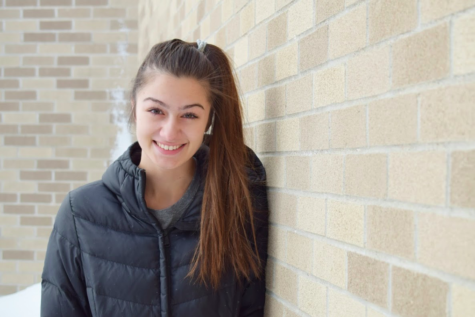 Anika Sodhi, Online Editor

Hello !! My name is Anika Sodhi and I am a junior at Orono. I'm super excited to be able to write for the newspaper this year. In the past, I've enjoyed...