Betsy DeVos Proposes to cut $17.6 million from Special Olympics
Kenzie Taylor
Opinions Editor
In March, Secretary of Education Betsy DeVos proposed to cut $7 billion for the Department of Education 2020 budget; of that, $17.6 million would be removed from the Special Olympics.
While defending her budget proposal, DeVos noted that her department "had to make some heavy decisions." during a testimony of the House subcommittee.
Wisconsin Representative Mark Pocan, who is a member of the House Appropriations subcommittee, disagreed with the budget and asked DeVos if she was aware of approximately how many kids who participate in the Special Olympics would be affected by the cut. DeVos didn't have the number, and Pocan replied "It's 272,000 kids."
"Betsy has been a pioneer in fighting to remove barriers, to enact change and to create environments where people have the opportunity to thrive," said DeVos' official website.
She also mentioned that although her budget proposal included funding cuts regarding the Special Olympics, she has "fought for (the Special Olympics) behind the scenes over the last several years," by donating a portion of her paycheck to the organization.
According to the Special Olympics website, there are 5,169,489 athletes in 174 countries, and celebrated their 50th anniversary in 2018, while promoting their Inclusion Revolution with various activities, like the Unified Cup.
"As a member of Unified here at Orono, I believe that maintaining relationships with special needs children should be prioritized," said Chad Mrachek, senior at Orono High School.
President Trump reacted to the widespread criticism by stating, "The Special Olympics will be funded. I just told my people I want to fund the Special Olympics (…) "I have overridden my people."
Timothy Shriver, Chairman of the Board of Special Olympics, responded to the sudden decision, "We did it. Inclusion is the issue of our time and we are proud to continue to work for its fulfillment," via his personal Instagram page.
After Trump's decision was officiated, DeVos publicly announced that she was "pleased and grateful," because she has supported the Special Olympics personally, and said that she and the President see "eye to eye".
Pocan added that he was satisfied with the outcome, but that "it shouldn't take public outcry and shaming to restore funding to one of our nation's most important special education programs."
About the Contributor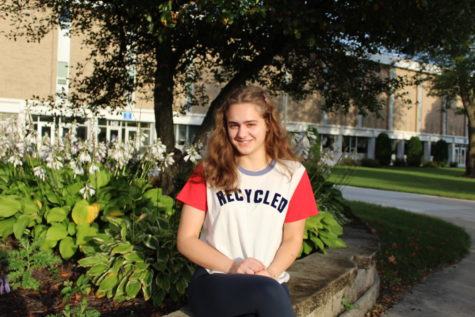 Kenzie Taylor, Editor in Chief
Hi, I'm Kenzie! This is my third year on the Spartan Speaks and I'm super excited to be apart of it as an Editor in Chief. Aside from journalism, other...