Speaking Of State
Hang on for a minute...we're trying to find some more stories you might like.
This year, 24 students participated in the approximately nine-hour Minnesota State Speech Tournament on April 13th, held in Wayzata. 24 students competed per category with a total of 336 students overall. Four were Orono High School students. Each student took with them practice from the following tournaments along with arduous preparation built for the State tournament.
The four OHS students included senior Jacob Muth, senior Sophia Vaughn, sophomore Jillian Dore, and junior Michael DiPrima. Each student participated in a different category. Vaughn earned 8th place with a speech in the category of Great Speeches. Dore placed 10th by competing in the Storytelling category. DiPrima took 21st place in the category of Informative.
Muth placed 12th at state in the category of Extemporaneous Speaking. In this category, the participant draws three questions about either domestic or international events which can be either political, economical, or social. For each question, they have 30 minutes to prepare a 7 minute speech answering it with details and evidence to support the response. Muth drew three questions. The first was in the question of the future of relationship between the Trump Administration and NATO. The second was about how Kim Jong Un can help boost the economy of North Korea. Last but not least, he was asked about the future of Mexico's political and economic stability and what their president can do to ensure their stability.
"[Making it to state]  felt pretty good, honestly. It was fun and it was also really competitive. In some of the rounds I did really well, and that felt really good because I was participating against the best of the best and succeeding," said Muth.
About the Writer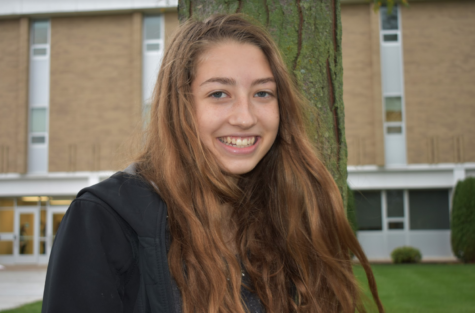 Ella Weinbeck, Features Editor
Hi, I'm Ella Weinbeck, the Features Editor and a cartoonist for The Spartan Speaks Newspaper at OHS. I am really excited about this year for The Spartan...