Orono High school student athletes sign their Letters of Intent
High school students across the nation finalize the last step in their recruiting process as they sign their letter of intent to their respected colleges. At Orono High School, students Jimmy Buck, Chad Mrachek, Ava Winkels and Andy Berrell signed their letters to continue their athletic career. Family, friends and many others gathered at the OHS cafeteria to celebrate with these outstanding students athletes.
Through the blood, sweat and tears of their sports career, each student has deserved this moment. In no particular order, Jimmy Buck signed his letter of Intent to play division one football at the University of Minnesota. Ava Winkels signed Her letter of Intent to row at the University of Kansas. Chad Mrachek signed his letter of intent to play both football and baseball at the University of St. John's. And last but definitely not least, Andy Berrell is continuing his rowing and academic career at the university of Syracuse.
When asked about his future, Jimmy Buck said, "I'm so excited to play in front of my hometown. That was a big factor in making my decision."
On behalf of everyone on the Spartan Speaks staff, we extremely proud of our fellow students. We wish you the best of luck in your future careers!
About the Writer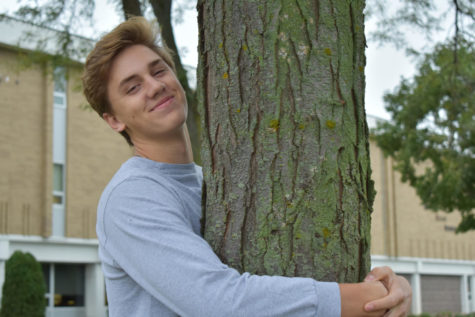 Zach Adams, Social Media Manager
Hi everyone!! I'm Zach Adams, the head of social media for The Spartan Speaks newspaper. I am the Captain of the Hockey team and the Lacrosse team. I love...