Only one survivor remained
Survivor week started with a DECA (Distributive Education Clubs of America) group, which is a non profit career and technical organization, about 6 years ago when a group of students participating in DECA decided to have students participate in a week long set of tireless trials to determine which survivor would stay standing. Over the years, survivor week has changed in many ways. For example, now the survivors only stay 2 nights instead of an entire week.
Survivor week is meant to help charity. Back then the students group that created created survivor week was supporting a food packing service similar to Feed My Starving Children, survivor week was just another one of their project ideas.
"
I think it's a unique way to get students involved in school cause they are here all the time so they probably get to see more than they ever knew about the school before,"
— Michelle Naylor
"The project not only calls for raising money, but it calls for raising awareness to poverty," marketing teacher and DECA supervisor Keith Jurek said.
Emmett Halloran took over survivor week from Thomas Lecy. Halloran's DECA project was to support the charity PSC. Primary sclerosing cholangitis (PSC) is a chronic liver disease where the bile ducts in the liver become inflamed and scarred causing an increase in the scar tissue, according to the Liver Foundation. In the end, this blocks bile drainage which causes a bile infection. Halloran decided to use survivor week to spread awareness and raise money for PSC.
"We raised over $2000 in one day," senior Julia Rosendahl said.
The survivors raised this money by walking around with a bucket asking for donations. They advertised the night before survivor week began telling their friends to bring money in order to help them not go home.
This year, 16 participants were chosen based on the applications they submitted. Freshmen students included Quincey Shelp, Charlotte Finch, and Leo Marzolf. Sophomores were Lily Schlobohm, Gracie Hornbaker, Finn Soderstrom, and Sam Randolph. Juniors included Ellie Melander, Megan Fritz, Lucas Cates, and Brendon Kanwischer. 5 seniors competed including Megan Larson, Anna Cleveland, Ellen Kittridge, Archie Bolgar, and Daniel Walker.
The winner of this years survivor week was Melander. She was excited about her win.
"It feels great, I had such a fantastic week and grew relationships with so many amazing people," Melander said.
From survivor week, the participants may compete against each other, but that doesn't mean they don't form a connection along the way.
"I've met people that I probably never would have talked to and there's this bond – yeah we've had to sleep on the school floor for three days…if you're a freshman or something trying to get out of your comfort zone, it's a really awesome way to meet a bunch of really cool people," Kittridge said.
It is also a great way for students to see every bit of the school and experience a new way a living different from their home.
"I think it's a unique way to get students involved in school cause they are here all the time so they probably get to see more than they ever knew about the school before," history teacher Michelle Naylor said.
Although survivor week is a great way to raise money and awareness for charity, it does come with some dangers. Participants are withstanding potentially dangerous trials. For instance, this year the marshmallow challenge could potentially cause the participants to choke since they are already completely sleep deprived. Jurek is planning on eliminating potential dangers.
"Next time, I would be a little clearer on the rules, like the challenges that they did making sure they were pre-approved," Jurek said.
Students can follow along by adding survivor week on snapchat. Snapchat has grown as a major platform advertising survivor week. It now has around 700 viewers. It is a great way to keep the entire school involved and raise awareness for the cause.
"I watched the stories every morning before school, it was so exciting to watch, but I wouldn't want to do the challenges myself," senior Sonja Squiers said.
About the Writer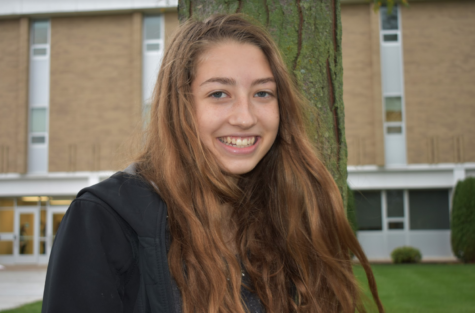 Ella Weinbeck, Features Editor
Hi, I'm Ella Weinbeck, the Features Editor and a cartoonist for The Spartan Speaks Newspaper at OHS. I am really excited about this year for The Spartan...