Behind the Scenes of the Fall Play
Hang on for a minute...we're trying to find some more stories you might like.
Rae Malik
Copy Editor
This year the fall play is "Little Women," directed and choreographed by math teacher Virginia Enfield. The play follows the lives of four young women, who live in a time of war with their poor family. Jo, the main character writes stories and many of those stories come to life. Another aspect is the audience watching the sisters going through their journey together. It is based off of a classic story that became a musical in 2005.
"Little Women is about the four March sisters and their journey from childhood to womanhood and all the things that happen along the way," senior Izzi Bergerson said.
The show has only about 12 crew members helping with the setup of sets. It takes plenty of time to plan and that is why preparation for the play begins in the summer.
"Over the summer all the prep work begins. It's setting the schedule, it's finding a music director, finding a pit director. This year I found a set designer and meeting with those people to figure out a schedule which causes there to be a lot of logistics," play director Virginia Enfield said.
According to John Urice, Professor of Theater Education at Illinois State University, theater programs in high school are useful. For example, he argues that theater can bring students together just as a sport brings athletes together. The community also benefits because of the entertainment the theater program offers.
"The play is going to be awesome. The cast is amazing and we are always just having fun," sophomore Lexi Ostvig said.
Majority of the sets begin to get built during summer so it is ready by the time the play debuts. There is a great deal of planning that goes behind the scenes. For example, Enfield begins to choose a number of plays in December. She decides on one by early May so the crew can start working on the building of the sets.
"There's a play within a play; we have the coolest costumes and the most amazing cast," junior Alisha Pfeifer said.
This year Virginia Enfield has been preparing the cast through rehearsals for the opening. Previews for the show begin on Nov. 7 and the show debuts on November 9, 10, 15, 16, and 17.

About the Contributors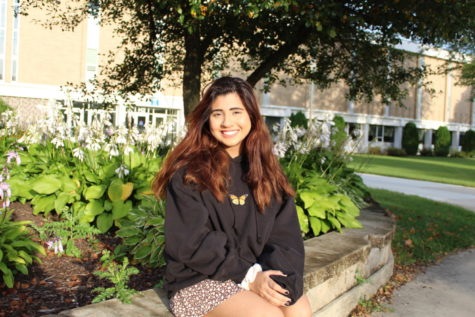 Rae Malik, Opinions Editor
Hi, my name is Rabia Malik but I go by Rae. I am a senior and this my fourth year on the Spartan Speaks. This year I am looking forward to being an opinions...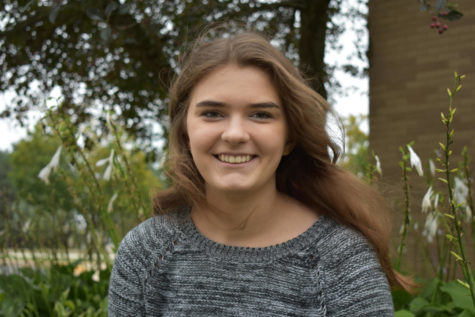 Kristin Pearson, Visuals Editor
My name is Kristin Pearson. I am a Visuals Editor of The Spartan Speaks. I am a senior and I love newspaper, yearbook, and theater.