F.L.I.T OMS students make a change in the community
Future Leaders in Training, also known as FLIT, is a group of middle school leaders trying to improve their community. There are about 20 kids from fifth or sixth grade that meet regularly after school once a week. These kids are led by middle school teachers Jennifer Lubke, Kristen Rasmussen, and Mary Singleton.
As a group, FLIT meets every week or so to discuss and think of ways to better their community. For example, on Feb. 22, FLIT listened to a representative from WE Day on leadership. WE Day is a large gathering–this year at the Xcel Energy Center– intended to empower youth to enact change in the world.
Students have participated in numerous activities such as greeting incoming sixth graders for their first day of middle school and proposing ideas for a planner that students can use every day. These are only a few things that FLIT has done and they are not planning to stop anytime soon.
"This club is giving a voice to kids who maybe don't have one in the middle school," Orono Middle School teacher and club leader Jennifer Lubke said.
Many students who participate in this club do not play other sports so they can have more time to work on activities outside of school. Many kids that are in FLIT join similar clubs in high school, like UNIFIED or Youth In Action, according to Lubke.
"My favorite part was how it encouraged people to be leaders, not just pretend to be them," seventh grader Will Fritz said.
FLIT has only been around for three years and it is just starting to lift up. For many young preteens and teenagers, it is not easy to express one's opinion and thoughts on certain topics. However, this club provides that voice to students and allows them to express it while also benefiting their community.
About the Contributor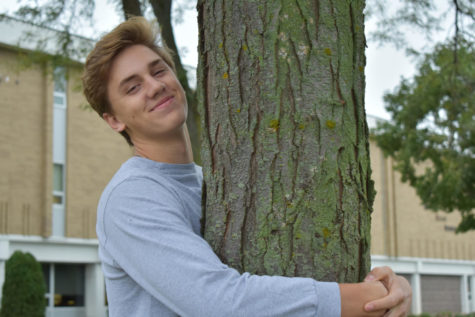 Zach Adams, Social Media Manager
Hi everyone!! I'm Zach Adams, the head of social media for The Spartan Speaks newspaper. I am the Captain of the Hockey team and the Lacrosse team. I love...