Dr. Orcutt Receives Polaris Award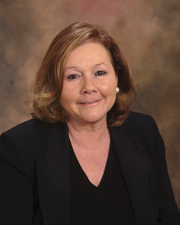 Hang on for a minute...we're trying to find some more stories you might like.
From a school that is always being recognized for good character, it only seems fitting that the superintendent, Dr. Karen Orcutt, of Orono Public Schools recently won the Polaris Leadership Award. She was given this award by the Minnesota Association of School Administrators, (MASA) and she will be recognized statewide at the MASA 2017 fall conference.
They name the award the "Polaris Award" after the North Star, which is a permanent beacon of light in the sky. It helps in locating directions such as north, south, east, and west, which has symbolic meaning. Just like Polaris, Dr. Orcutt represents courage and loyalty and strength within the Orono Community. She has given guidance to students or administration throughout the years. In 2008, she was recognized by MASA as a scholar, however winning the overall Polaris Award is an even bigger honor.
Throughout her career, she has lead the administration to success by bringing change to Orono Schools. She has been the superintendent since 2004. She received her bachelor's degree from the University of Minnesota, her masters from Mankato State University, and her doctorate from St. Mary's University.
In 2016 there was a survey given out to the community of Orono asking for satisfaction within the Orono Schools. 97 percent of all of those who participated felt that the education system at Orono was either "good" or "excellent."
Based on the survey, conclusions can be drawn that Dr. Orcutt has made amazing progress within the community as well as the education at Orono, and as the years go by, we only continue to improve.