Where the Crawdads Sing: the book and the movie
New York Times bestseller, "Where the Crawdads Sing" is a 2018 murder mystery novel by Delia Owens that follows two timelines that intertwine. In 2022, "Where the Crawdads Sing" became a motion picture directed by Olivia Newman.
The main character, Kya, is a young girl living in the isolated marshes of North Carolina who is ostracized and labeled "marsh girl" by the locals. When a prominent member of the town is found dead, the locals pin blame on Kya, who becomes the prime suspect in his murder case.
The plot of the book and the movie line up fairly closely, but there are some key differences that make each worth reading or watching. The beautifully told details of the book were translated into the film in a way that upheld the original narration.
"[The movie] definitely kept me engaged throughout, and the ending definitely threw me for a loop," OHS student Summer Beatty said.
According to Rotten Tomatoes, "Where the Crawdads Sing" offers a faithfully told, well-acted story, in a beautifully filmed setting. Along with the critically acclaimed movie, the book has been rated by over 2.3 million people on Goodreads and has been rated highly with a 4.4 out of 5.
"The one thing I really liked about the book is the different storylines that jumped back and forth; then they ended up coming together in the end," OHS English teacher Peter Sherman said.
The film and book alike, follow two storylines during the years 1952 to 1967. The twists and turns of the story keep readers and audience members captivated through the compelling plot, intriguing characters and timeless themes.
"I would recommend the movie because it's definitely different from most of the movies released today. It has a really unique narration," Beatty said.
Readers and audiences alike have praised "Where the Crawdads Sing" for its well-crafted plot, ability to blend various genres and for its powerful themes of love, independence and resilience.
Whether you prefer to read or watch, "Where the Crawdads Sing" is definitely worth checking out!
Leave a Comment
About the Contributor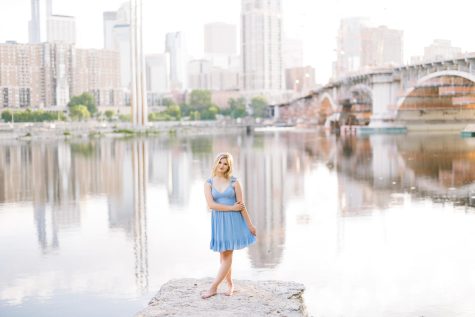 Brooklyn Elsenpeter, Editor in Chief
Hi, my name is Brooklyn Elsenpeter. This is my second year on The Spartan Speaks and I am currently the Editor-in-Chief. My favorite part of writing for...