Exploring Decision Day
Most seniors, as one can expect, are edging to get out of school. In order to kickstart the end of the year, Orono High School held their annual prom that got the ball rolling for all the exciting end-of-the-year events. The next celebration held was a day only for seniors; decision day.
"[A day to] celebrate all seniors and their plans for after high school," OHS counselor Jamie Menne said.
Before the celebration ensued, students spent months, if not years, planning for the decision they made for their futures. As this decision is one of the most important ones, students strive to make an informed choice.
The College Transparency Act of 2021 is a new addition to helping students with their decision. The bill is explained to allow a secure postsecondary data network. This network would help people to make more informed decisions by providing more complete information about cost, college access and success rates.
"For the juniors, I would say to do extensive research or else you're going to regret it," senior Jennifer Nguyen said.
Once the research is complete, students will likely have a list of prospective colleges they would like to attend. Often students have the hardest time choosing between their final choices.
Lauren Aczon, a Colorado college student explained that until she visited her school, she was trying to decide from eight different colleges.
"I looked at locations and then narrowed it down and looked more specifically at each school with size, study abroad programs and cost," senior Ava Hirt said.
OHS uses a particular service that has proven to be helpful to students starting the planning process. MaiaLearning is an online tool that the counselors introduce students to when they are in eighth grade. Students from there are able to take career placement tests, look at potential colleges, and see old acceptance data of students who have applied from OHS and what their GPA and test scores were when they applied.
"I liked using the Maia Learning thing the counselors showed us, I got a handful of schools that had the specifics and expertise that I was looking for so I could then whittle it down until I could tour each of them," senior Jakob Waller said.
OHS has made decision day not only for students who plan on attending a four year college, but also for graduating seniors that are on a different path such as a gap year or joining the army.
"The opportunity came up within my family [to go to Germany] and I've always wanted to study abroad since I was really young so I took the chance," senior Charles Doxey said.
National College Decision Day usually takes place May 1, but because of OHS' different circumstances and inclusion of all choices, decision day was held May 18.
"We decided to move that back in an effort to be more inclusive of all kids' plans and not just focused on college; and while also being mindful of students who are doing AP testing," Menne said.
OHS tradition has seniors wear shirts and make pennants to display their plans for next fall. The pennants students made are hung up along the lunchroom windows for students to see as they walk by.
"I'm so excited to get out of school. I'm excited to start my life and to do what I want to do, and to put an imprint in the world," Waller said.
The spartan hour event was held in the cafeteria where seniors ate cake, took thousands of pictures and celebrated the relief of being done with a life changing decision.
Leave a Comment
About the Contributors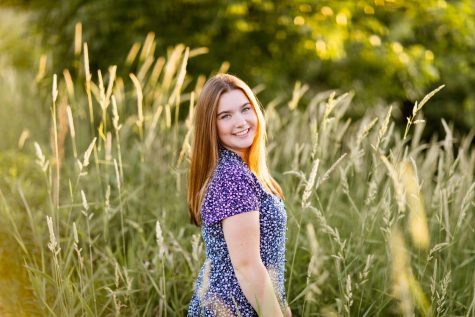 Claire Hyrkas, Section Editor
Hey! I'm Claire Hyrkas this is my second year on the Spartan Speaks and I am one of our Section Editors. In my freetime, I like to watch Marvel movies...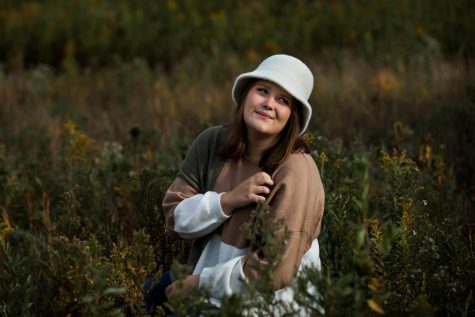 Sydney Heckmann, Visual Editor & Business Manager
Hi There, my name is Sydney Heckmann. I have been with the Spartan speaks for 4 years now. In my free time I work at Buckle in the Ridgedale mall. I also...