A Swift New Version of Taylor Swift
The music industry is full of contracts, business and different loopholes, something a young Taylor Swift was not equipped for when she was first introduced to the world of fame. Swift has now been making music for around 18 years, and for most of them, Swift has not had full ownership of her own work.
"I have been listening to Taylor Swift since 2012, so around 10 years," Orono High School junior Elie Engle said.
Swift started out her journey to fame as she was picked up for a record deal by Scott Borchetta after performing in a little Nashville venue called, The Bluebird Cafe.
In an interview with Billboard, Borchetta explained, "I met Taylor [Swift] for the first time on Nov. 2, 2004. Then I went to see her at the Bluebird on Nov. 4. I was just blown away by her songs. And she could hang, you know? She had no problem hanging with these seasoned songwriters. She's so competitive, and in that moment, she wasn't going to let anybody upstage her."
Swift made six albums with Big Machine Records that in turn, were a part of the Big Machine Records master recordings list. Eventually, Big Machine Records was sold to Scott Samuel "Scooter" Braun. Braun is best known for being Justin Bieber, Ariana Grande and Demi Lovato's manager along with a list of many other artists. When Braun bought Big Machine Records from Brochetta, the master recordings list was also in exchange; meaning, all six of Swift's first albums were now owned by Braun.
Swift soon expressed her feelings about this over a Tumblr post, "This is my worst-case scenario."
Later on, when Swift was being honored at the American Music Awards as Artist of the Decade, she expressed over another Tumblr post to her fans that she wanted to create a medley of all her hit songs throughout the decade but that, "Scott Borchetta and Scooter Braun have now said that I'm not allowed to perform my old songs on television because they claim that would be re-recording my music before I'm allowed to next year."
After being unable to purchase the rights back due to the fact that Braun had resold Swift's recordings to Shamrock Holdings, Swift had no ownership and could not get her work back until the day she would be re-recording.
"The words that come after the title of any song she now owns, excluding the albums she already owned being lover, folklore, and evermore," Engle said as she described (Taylor's Version).
The first re-recorded album that she released was 'Fearless' on April 9, 2021 and then 'Red' which was released on Nov 12, 2021. Swift has also released the popular song off of her album 1989, 'Wildest Dreams' after the song was used for a new TikTok trend.
"I like to be able to see what other people have to say around the subject, especially on TikTok," senior Sydney Mathias said.
TikTok is a very popular app and it heavily dictates what is currently popular amongst teens and ultimately allows for large fan bases to have a platform to talk and distribute new theories about what Swift might release next.
Apart of 'Red (Taylor's Version)', Swift released the 10-minute version of her song "All Too Well" along with a video she directed with actors Dylan O'Brien and Sadie Sink.
"The short film was beautifully made, beautifully casted, beautifully written. Cinematic masterpiece, everybody should watch it. It should be a learning target in school," senior Charlotte Finch said.
Leave a Comment
About the Contributor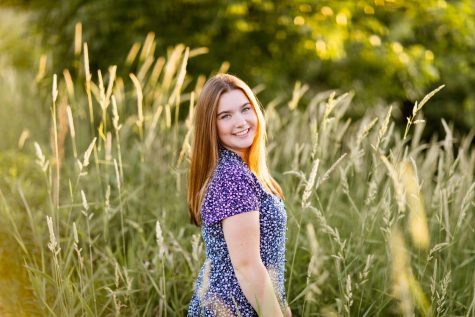 Claire Hyrkas, Section Editor
Hey! I'm Claire Hyrkas this is my second year on the Spartan Speaks and I am one of our Section Editors. In my freetime, I like to watch Marvel movies...