What's up with Bridgerton?
A blast to the past to rediscover a new world of decadence and drama. Netflix's eight episode original series Bridgerton, rated TV-MA, made its debut December 25, 2020 taking 82 million households by storm.
Bridgerton is based upon the story of many characters, each character has to triumph new and unique challenges in their lives. The first season of Bridgerton mostly follows the romance between Daphne Bridgerton played by Phoebe Dynevor and Simon Basset played by Regé-Jean Page. Daphne is faced with the difficulties of being launched into society as a young debutante with the hopes of finding love in her first season, whereas Simon Basset the newest Duke of Hastings has to overcome his own battles of self-destruction.
The two characters are quickly faced with difficult problems in the first episode. In order to solve both their issues they form a ruse, the ruse is to act as though they are madly in love. Throughout the season we follow the ups and downs of their relationship and eventually see where it takes them.
There are many characters that surround them that add to the never-ending gossip that is 19th century London. With all the gossip comes a unanimous writer that stirs the pot, named Lady Whistledown. Lady Whistledown causes quite a commotion for this blossoming society as she writes in her columns all about the characters and their shocking secrets.
This new period drama was brought to the screen by Shonda Rhimes and Chris Van Dusen. This show is unlike any other show Rhimes or Van Dusen have produced. Rhimes and Van Dusen have created many other popular television shows on the popular network ABC, some shows include, Grey's Anatomy, Private Practice and Scandal.
Rhimes and Van Dusen's typical shows include drama and are set in a more modernized time. With Bridgerton they strayed away from their traditional performance and stepped into the Regency era.
Bridgerton was based on the book series "Bridgerton" written by Julia Quinn. There are nine novels in the series that each follows a different character more in-depth with each new book. There are distinct differences between the book and the tv series, one change from the books is the race of key characters.
In the series, they cast a variety of actors from different backgrounds and ethnicities. This is different from the book because the tv version of Bridgerton is set in an alternative history allowing for more diversity among the cast.
Bridgerton does plan on returning to Netflix screens for a season 2 according to Rhimes' Instagram page following Anthony Bridgerton played by Jonathon Bailey in more detail just as the books did.
Bridgerton is a fantastic watch and really draws you into the new and exciting world of London in the 19th century. Each episode brings more drama and elegance for the audience to enjoy.
Leave a Comment
About the Contributor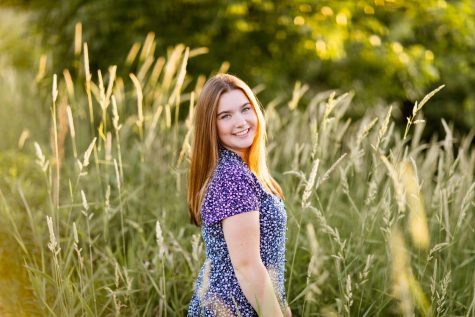 Claire Hyrkas, Section Editor
Hey! I'm Claire Hyrkas this is my second year on the Spartan Speaks and I am one of our Section Editors. In my freetime, I like to watch Marvel movies...