'My Octopus Teacher,' a Friendship Between Man and Cephalopod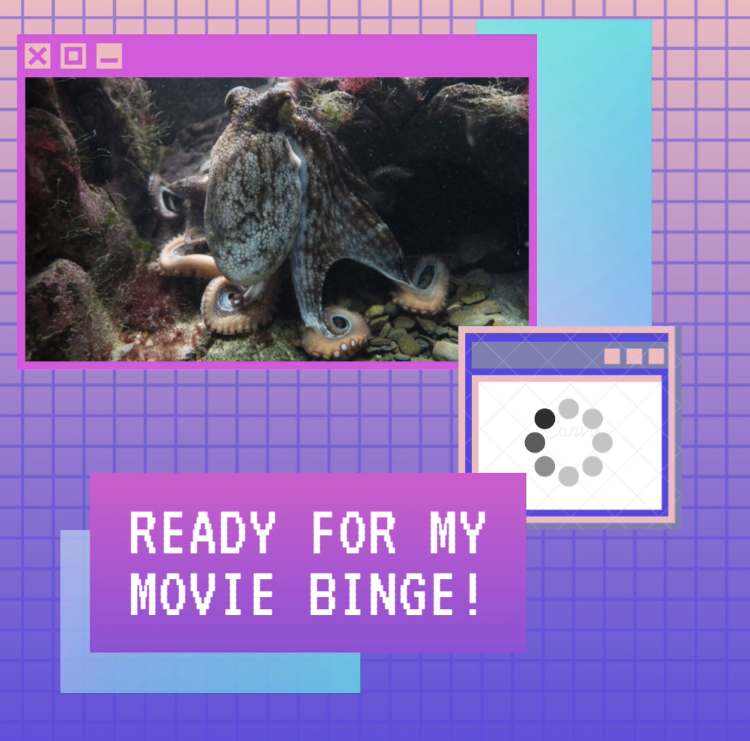 The premise of 'My Octopus Teacher' feels almost imaginary, almost like we are on another planet, such as the variety of sea and marine life depicted in the film. Directed by Pippa Ehrlich and starring Craig Foster, the documentary is distinctive in its imagery and its overall concept.
At the very beginning of the documentary, Foster explains, "A lot of people say that an octopus is like an alien. But the strange thing is, as you get closer to them you realize that we are similar in a lot of ways." This sets the tone for what we are about to experience in the documentary.
In 'My Octopus Teacher,' Craig Foster forms an unusual relationship with an octopus. The friendship was born out of Foster's need to be in the sea and experience marine life, as he dealt with depression and exhaustion. Foster begins to become fascinated with a female cephalopod on one trip into the ocean. Foster is magnificent in his role as narrator, and in absolute awe of the creature he has connected with. All despite the fact of Foster being a long-time filmmaker, who has seen and experienced a lot, including swimming with sharks.
Foster shows empathy and support within his newfound relationship, letting the octopus take the initiative. Foster is often comfortable swimming in different environments, allowing her to take him on a tour of the sea. He approaches the octopus' life but lets her have her own experiences. Foster even gets rid of his wetsuit to get up close and examine her environment.
Though octopi are found to be super intellectual, the mollusks in the film are not understood. Foster sees this octopus as a magical creature rather than a research project. As the title of the documentary states, he visions her as more of a mentor teaching him lessons of connection between humans and other worlds.
In one review of the documentary by The Cut, journalist Amanda Arnold writes that Foster's documentary is not traditional."I think a more fitting way to describe it is as a love story", Arnold said.
While Foster is the main star of the documentary, it's Pippa Ehrlich's direction that makes the documentary shine. Because of Ehrlich's vision, we witness the beauty of nature – as the octopus extends a tentacle around Foster's finger as if welcoming him and appreciating their friendship. Another time, she plays hide and seek with the camera, and knocks it over playfully.
Towards the end of the film, she encounters a dangerous attack from a shark. Foster brings out his son to see her before she passes away. He does all of this knowing that their relationship will end sadly, as octopi only have one or two years to live. "There was one incredible day," he remembers at the end of the film, that the octopus was seemingly hunting a group of fish, but later found out she was happily playing with them. And then, in a split second, lost interest in her game and ran into Foster's chest, as though she was hugging him.
Foster reflects on his fleeting time with her saying, "I fell in love with her, but also the amazing wildness that she presented and how that changed me."
Overall, this documentary was very heartfelt. When we hear about stories like these, we usually want a happy ending. Even though there was not the ending we crave, we still feel the connection between Foster and the octopus. I think the ending really struck on all the messages present in the film, including messages of love, care, support and friendship.
I would recommend this film to those who are interested in science, nature and marine life. I would not recommend this documentary for viewers looking for comedic relief. I would give this film a 9/10 mainly because I was hoping to see how Foster's life was impacted after the death of the octopus.
About the Contributor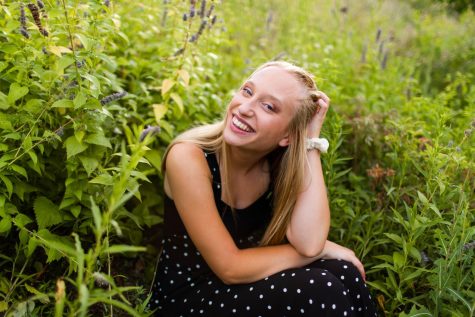 Tillie Hogenson, Health and Wellness Editor
Hello! My name is Tillie Hogenson. This is my second year on The Spartan Speaks. I am very interested in the newspaper and love meeting new people with...