Khalid dominates the charts, yet again
Caroline Robinson 
News editor 
Since his debut album American Teen in 2017, 21 year old Khalid Robinson, known by his mononym Khalid, has taken the music industry by storm.
Popular with many teens and young adults but also admired by older and younger generations, Khalid's soulful voice was fresh and unique in an industry that was full of new rappers at the time
He has been consistently releasing music for the past two years, by featuring on songs and also releasing singles. He released an extended play album called Suncity in 2018 which featured seven songs, some of which had been released as singles prior to the release of the album.
What appeals to much of his audience is the low profile he has and how 'normal' he seems. In his first album, he sang about being a teenager who makes mistakes and just wants to have fun, which resonated with many.
He also does not use big promotion or PR tactics to sell his album, instead focusing on his main social media pages and word of mouth from his fans, which has proven to be extremely successful. With 5.9 million Instagram followers 2.9 T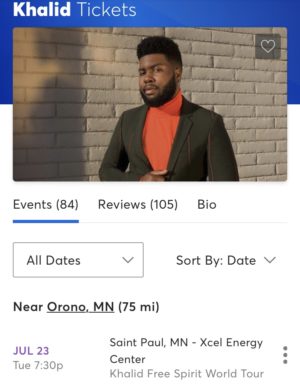 witter followers, he has a wide audience to promote to, especially among his primary fan base which is teenagers and young adults
His debut album reached immediate success, and he has not faltered since. Khalid has consistently stayed at the top of the charts, and just when it appears his leading position might be fading, he surprises fans by coming out with a few featured track to regain the spot.
"I love Khalid because his voice is different from other artists. No one else has a voice that has the same vibes as him, which helps make him popular I think," Madison Kelderman said.
Khalid just launched his 2019 Free Spirit tour, with a stop in Minneapolis on July 23. The full tracklist was released in the morning of April 5, with the concert tickets going on sale at noon the same day. Many teens were in school, sitting in class or at lunch and scrambling to get their tickets fast while the cheapest prices were still available before resellers upped the prices.
"I am super excited for his concert, especially since I am going together with a bunch of my friends and we all love Khalid,"  senior Maddy Willander said.
When he toured two years ago for his album American Teen, he performed in smaller venues such as the Myth in Maplewood. This time around, his popularity has carried him up the ranks, leading him to be able to fill up the Xcel Energy Center. Free Spirit has six songs that were released as singles in anticipation for the album release. This gained more popularity for his album, even among listeners who are not following on his social platforms.  
"I love his new album because the songs are super relatable and the songs are really fun to sing in the car with friends especially on a summer day and it just puts you in a good mood," Ellen Kittridge said.
If Khalid continues to fill his music career with soulful and relatable music, he will continually draw in the interest of the young adult crowd. His image became foundationalized with the release of his debut album, with lyrics about being eighteen, making mistakes, and just being an average teenager. He has cemented himself in the mind of the public with this image of being an innocent youth, and with the continuation of his image he will remain a fan favorite.
About the Contributor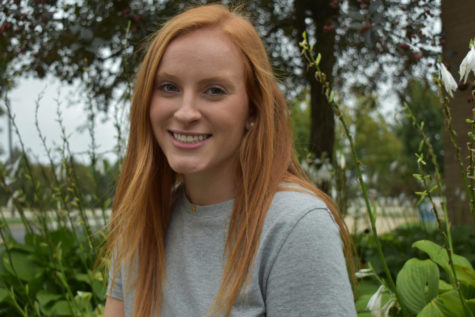 Caroline Robson, News Editor
Hi, I'm Caroline Robson. I am a senior this year and I am a news editor on The Spartan Speaks. I am super excited for this year of the newspaper. This...