Top Popular Video Games to Try in Early 2019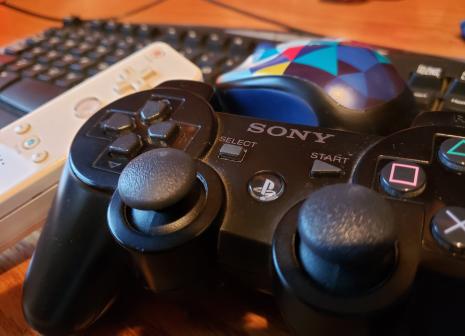 Annika Sorenson
News Editor
The diversification of platforms allowing for gameplay has lead to an influx of game production, along with the creation of games that allow for socialization and appeal to a larger audience. During 2019 so far, several games have topped the charts with millions of sales, among them being Super Smash Bros Ultimate, Red Dead Redemption II, Apex Legends, Kingdom Hearts III, and Resident Evil II.
Super Smash Bros Ultimate
Released December 7, 2019, Super Smash Bros Ultimate is the fifth installment in the Super Smash Bros series. The series was created and directed by Masahiro Sakurai and features many characters from the Nintendo universe. Super Smash Bros Ultimate is available exclusively for the Nintendo Switch and costs $59.99, with a rating of E for everyone.
"What's great about it is that it's not a violent fighting game, it's more fantastical and colorful," science teacher and teacher sponsor of Super Smash Bros Ultimate club Andy Kahler said.
The game is a platform fighter, a competitive fighting game with characters ranging from Mario to Link, to even the Wii Fit trainer. According to Nintendo, the game features more than 100 stages, along with over 800 musical tracks to play during games. Nintendo has sold over 12.08 million copies so far.
"I like a competitive game that gets my adrenaline pumping," senior Ana Shurson said.
The game offers an online multiplayer option, and up to four people can play on the same Switch console in person. A game boasting a similar play style, Brawlhalla, is available on Steam, a downloadable game vendor, for Windows and Mac, and is free to play.
Red Dead Redemption II
Red Dead Redemption II is the second in the Red Dead series and was released by Rockstar Games on October 26, 2018. It was released for the PlayStation 4, and Xbox One, costing $59.99. By February 2019, the game sold over 23 million copies and features an open-world exploration game, similar in style to GTA V, also released by Rockstar Games. The game is rated M for mature.
"The game has many quests, and there's a lot to explore. The map shows where objectives and quests are, however that can sometimes discourage exploration," senior Tyler Nyquist said.
Red Dead Redemption II is set in America in the year 1899 and focuses on main character Arthur Morgan, member of the Van der Linde gang. According to Rockstar Games, the storyline follows his and his gang's survival as they are pursued by bounty hunters and federal agents.
Apex Legends
Apex Legends was released February 4, 2019 by developer Respawn Entertainment, and is another addition to the battle royale game category. Within one week, Apex Legends had accumulated over 25 million players and is available on Windows PC, the PlayStation 4, and the Xbox One for free. Similar games include Playerunknown's Battlegrounds, Fortnite, and Totally Accurate Battlegrounds.
"I would play Apex Legends because I want to learn how to play that style of game, they're very popular right now," senior Maya Anthony said.
The game is rated T for teen. According to Electronic Arts, the game focuses around the 'Apex Games,' a fighting competition where their characters, who are outlaws, pioneers, and explorers, challenge each other for fame.
Kingdom Hearts III
The Kingdom Hearts series is a Disney-Pixar crossover game published by Square Enix and can appeal to both Disney fans, along with those looking for a lighthearted game. It is rated E for everyone and is available on the PlayStation 4 and Xbox One. The game costs $59.99 and is the fastest selling game in Square Enix's history. It was released on January 29, 2019.
According to Square Enix, the story follows Sora and friends as they work to fight evil from taking over the universe. The game falls under an action-role-playing category and is a collaboration between Square Enix and Disney, directed by Tetsuya Nomura.
Resident Evil II
Resident Evil II was released January 25, 2019 by Capcom. The game is a remake of the original Resident Evil 2 which was released in 1998, and according to Capcom, sold over 4.96 million copies. The new remake has already sold 4 million copies since its release and is available for Playstation 4, Xbox One, and Windows PC for $59.99.
The story focuses on policeman Leon Kennedy and student Claire Redfield as they try to survive a zombie outbreak in their city. It falls under the category of a horror game and is rated M for mature.
About the Writer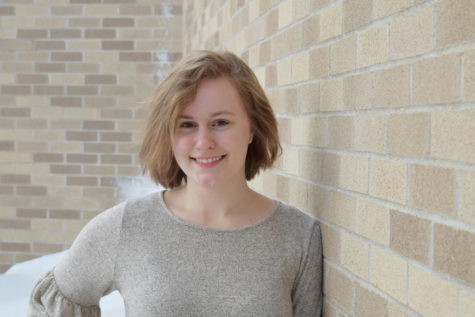 Annika Sorenson, News Editor
Hi, I'm Annika Sorenson, a News Editor for the Spartan Speaks. I'm a senior at Orono High School. This is my first year on the newspaper staff, however...