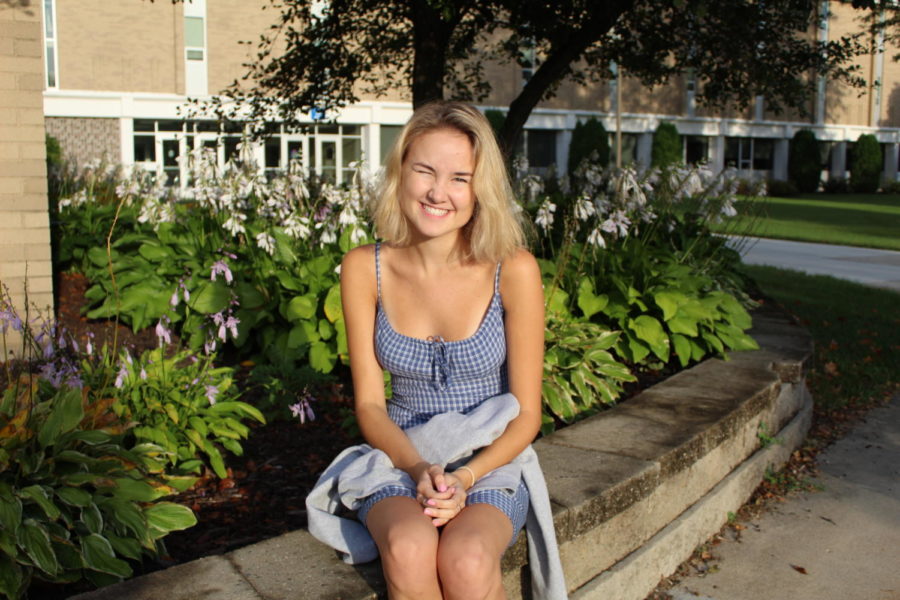 Hello! My name is Nina Johnson, and I'm a senior at Orono. This is my fourth year being on
The Spartan Speaks,
now as one of the Editors in Chief.
 I have always had a love for writing, and journalism offers me a platform to conscientiously contribute to the current happenings of both our local and global community. Journalism's role in our world is continuously increasing, making honest reporting that much more important. I'm passionate about politics and current events, so I mainly write news and features articles and
 I plan on taking my love for English and journalism into college with me next year.  When I'm not writing for The Spartan Speaks, I'm involved in Youth in Government and a leader of Youth in Action.  Outside of school, I'm usually reading or listening to Fleetwood Mac.  
Nina Johnson, Editor in Chief
May 27, 2020

Taking care of mental health in the midst of a pandemic

(Story)

May 26, 2020

Fatal arrest of George Floyd and a demand for justice

(Story)

Mar 30, 2020

Words still hurt: how various clubs are working to change the school's culture

(Story)

Feb 27, 2020

Valentine's Day: love it or hate it? An opinionated look at the pros and cons of the controversial day

(Story)

Jan 16, 2020

'Little Women': a fresh literary adaption

(Story)

Dec 19, 2019

Trump has been impeached, but what's next?

(Story)

Nov 11, 2019

Quid Pro No: the Trump Impeachment Inquiry

(Story)

Nov 07, 2019

Dean Phillips in the classroom

(Story)

Nov 05, 2019

From Mars to Saudi Arabia: the debate team's wide range for the 2019 season

(Story)

Sep 24, 2019

Midseason Recap: the sports of fall 2019

(Story)

May 31, 2019

The Multi-Age Classroom at Schumann Elementary

(Story/Media)

May 24, 2019

College Freshman Forum

(Story/Media)

May 09, 2019

Mueller Report: What comes next?

(Story)

Apr 29, 2019

'Us' boasts staggering sophomore effort from Jordan Peele

(Story)

Apr 02, 2019

Trump's trade war with China and what you need to know

(Story)

Feb 25, 2019

New legislation for mining in the BWCA

(Story)

Feb 11, 2019

Winterfest Coronation 2019

(Story)