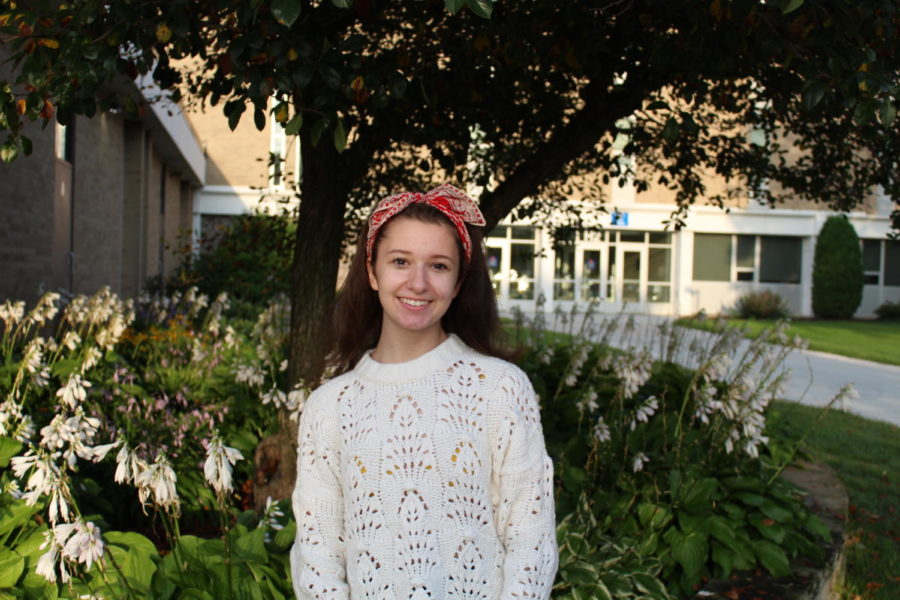 Hi! I am Gracie Hornbaker, and I am this year's Features Editor. This is my second year being involved with the Spartan Speaks. I love being apart of the newspaper where I am constantly surrounded by great people with great ideas.
This year I am a captain of the Orono Cheer Team. I love football and, being on the field to cheer on the team is my favorite way to watch the games. Plus, who wouldn't enjoy being apart of those giant half time pyramids?
When I'm not at school, you'll definitely find me in the studio. I spend a plethora of my time dancing at the Minnesota Ballet School and teaching some adorable kiddos at the Minneapolis Performing Arts Center. Dance helps me express any feeling from painful sadness to overwhelming joy.
If I ever have any extra time, I'm always with friends or watching some movies with my tiny cat, Holly Golightly. Now you also have an idea of my favorite book and movie! I hope to be able to write some great stories for you guys this year.
Gracie Hornbaker, Features Editor
Jan 29, 2020

Soup Time warms up Friday's hallways

(Story/Media)

Jan 15, 2020

Art Club: a place for creating and learning

(Story)

Jan 07, 2020

The holiday movies worth watching this winter

(Story)

Dec 20, 2019

Teachers compete for students' amusement

(Story)

Nov 07, 2019

A Day in the Life of a Teacher – Mrs. Ivers

(Story)

Nov 07, 2019

Orono football season comes to an end

(Story)

Sep 17, 2019

Homecoming Pep-Fest and Parade

(Story)