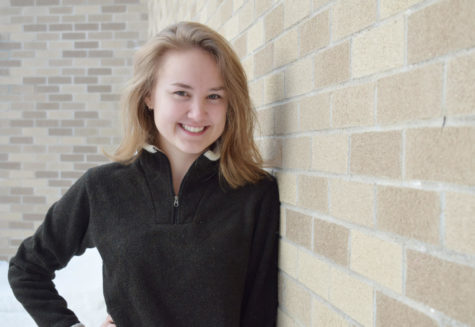 Hello! My name is Nina Johnson, and I'm a junior at Orono High School. This is my second year being on
The Spartan Speaks,
now as a Features Editor and copy editor.
 I have always had a love for writing, and journalism offers me a platform to pursue my interests.  Journalism's role in our world is ever increasing, making honest reporting that much more important.
Nina Johnson, Features Editor
May 31, 2019

The Multi-Age Classroom at Schumann Elementary

(Story/Media)

May 24, 2019

College Freshman Forum

(Story/Media)

May 09, 2019

Mueller Report: What comes next?

(Story)

Apr 29, 2019

'Us' boasts staggering sophomore effort from Jordan Peele

(Story)

Apr 02, 2019

Trump's Trade War With China: What You Need To Know

(Story)

Feb 25, 2019

New legislation for mining in the BWCA

(Story)

Feb 11, 2019

Winterfest Coronation 2019

(Story)