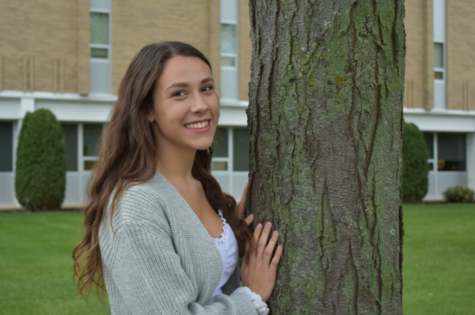 Jazmine Borreson is the Online  Editor of
The Spartan Speaks
.
Hi! I am currently a senior at Orono High School. This year I will be be contributing to the newspaper team as an Online Editor.  
The primary role of an Online Editor is to be a
visual
storyteller on our online newspaper. Photographing, editing, and presenting images can tell a story in a way that no other media can. I am very excited to be in J2 and part of  The Spartan Speaks this year!
Jazmine Borreson, Online Editor
May 31, 2019

First Annual Drama Awards

(Story)

May 09, 2019

Students honored at the Congressional Art Competition

(Story)

May 06, 2019

Behind The Scenes of Graduation

(Story)

Feb 19, 2019
Jan 16, 2019

Minnesota Department of Safety

(Story)

Jan 04, 2019

New Year's Resolutions

(Story)

Nov 15, 2018

Top Stories of 2017-18

(Story)

Nov 06, 2018

Overview of the Midterm Candidates

(Story)

Oct 12, 2018

The Best Halloween Movies!

(Story)

May 11, 2018

Senior Decision day 2018

(Media)

Apr 26, 2018

Recess Rockstars!

(Story)

Feb 15, 2018

Law and Order Career Quest set for Friday

(Story)

Jan 11, 2018

Service dog Blaine to start at OHS

(Story)

Nov 14, 2017

Concerts in Minneapolis

(Story)

Oct 18, 2017

Journalism and Yearbook Students Awarded at State Convention

(Story)

Oct 18, 2017

School Parking 2017-2018 Update

(Story)

Oct 18, 2017

Homecoming highlights

(Story/Media)

Oct 05, 2017

Orono High School Parking Update 2017-2018

(Story)