A Walk on the Art Side: The Walker Art Center
Usually when teens these days think of  museums, they think of stuffy, old buildings with ancient pieces of art that they frankly don't care about. When teens think of museums, they think "boring." The Walker Art Center changes that.
The Walker Art Center is a modern art museum located in downtown Minneapolis. It is known for its Minneapolis Sculpture Garden attachment and visual arts, including videos, paintings, sculptures, and 3D art.
The cool thing about the Walker (and most modern art) is that, instead of having paintings and portraits with a set meaning, most interpretation of the work is left up to you. You get to decide what the art means.
The Walker is named after Thomas Barlow Walker. The museum first started as a room connected to Walker's house where he hung his favorite artwork. The Walker moved to its current location in 1927. The art was very progressive for its time. The artwork got more and more "ambitious" through the '60s. Modern art was on the rise during that time, and the Walker had some of the most progressive work in Minneapolis. Now, according to the Walker's website, it "ranks among the five most-visited modern/contemporary art museums in the United States."
The Walker holds six exhibitions at a time. My favorite exhibit going on is called Hippie Modernism: The Struggle for Utopia. It features psychedelic art from the '60s, futuristic and experimental architecture designs and pieces that are all about expanding your mind and changing your perspective.
Looking at the pieces with the bright colors and anti-war slogans seemed to transport you through time back to the days of John Lennon and the free spirited. Hippie Modernism will be at the Walker until Feb. 26. I highly recommend going to see it before it's gone.
An exhibit that I was privileged to see was that of Jack Whitten. He was featured with his own exhibit on Sept. 13, but sadly his exhibit ended Jan. 24. His pieces were all abstract and truly did leave their meaning up to the viewer.
Still at the Walker is Andrea Büttner. Her exhibit utilizes many different materials like moss, glass, paint, and video. I personally enjoyed her video gallery called "Piano Destruction." It was a room with a couple video screens; one video screen showed a group of people simultaneously playing the piano unmuted and the other muted screens showed people and artists destroying pianos. I thought it was very interesting and entertaining to watch.
The Andrea Büttner exhibition with her art pieces is available to view until April 10, but her "Piano Destruction" video gallery is available until May 15.
"
The cool thing about the Walker (and most modern art) is that, instead of having paintings and portraits with a set meaning, most interpretation of the work is left up to you."
The Walker Art Center is truly a great place for everyone. It really gets you involved with the art because it is left up to your interpretation. Teens get in free year-round so there is another added bonus. It's a great place to go with your family, your friends, or as a place for a date. Forget the classic, stuffy museum you think you know. The Walker Art Center is the place to be.
To see more information about the exhibitions going on right now and exhibitions in the future, check out the Walker Art Center's Website, www.walkerart.org.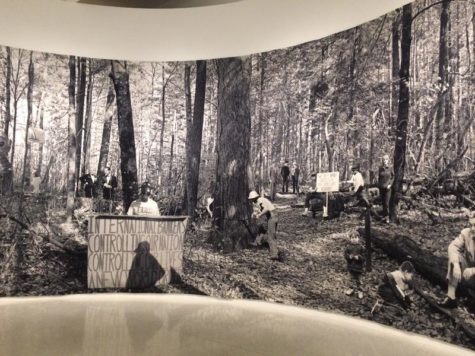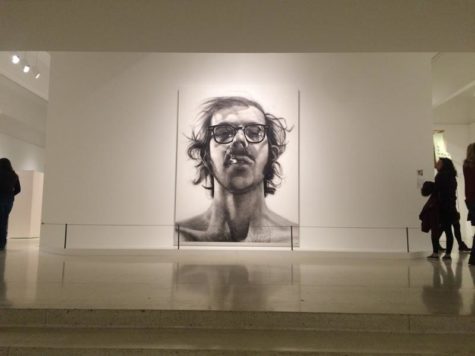 Leave a Comment
About the Contributor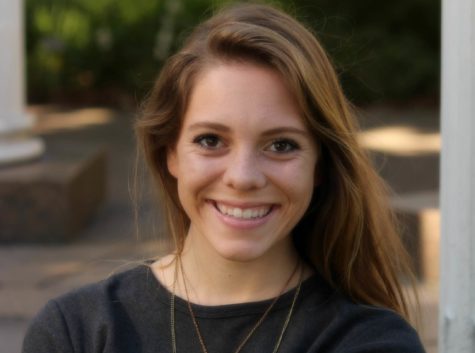 Anna Miller, Editor in Chief
Meet Anna Miller. As a great leader, she is the Editor-in-Chief - Online for the Spartan Speaks. Miller joined journalism because her grandpa works for...