Students weigh in on Spring Break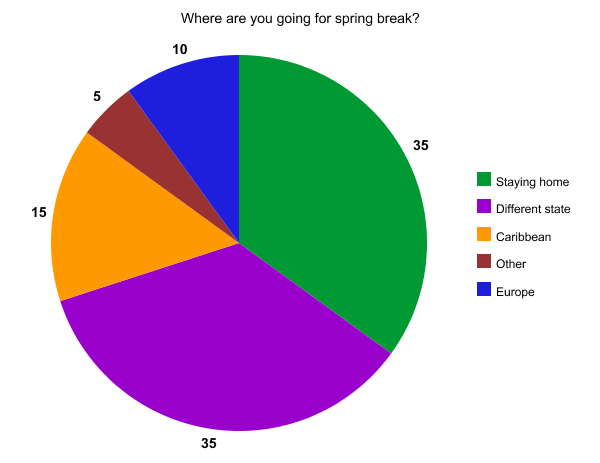 Spring break is the time to relax and have fun. Students at OHS, whether going away or not, are excited to finally have a break from school, and stress.
In a poll of OHS students, 35 percent said they are staying home for break and 35 percent are going away to a different state. Most students said they go south for the warm weather and the beach, while others go north and stay at their cabins.
Fifteen percent of students are going away to the Caribbean. Therefore, many students will be coming back with tan lines and sun burns.
Ten percent of OHS students said they are going to Europe to adventure and explore the natural beauty while the last five percent of people who are going somewhere else.
Whether you are going away or not, relax and be stress free.