Cars Are Now in Shorter Supply, Meaning Higher Demand
The Covid-19 pandemic has hit the world hard in many aspects, but especially in the shipping industry and the automotive industry. The world shut down in March of 2019. The pandemic took out many jobs and regardless of what industry you were working in or where you were from. Most businesses had to lay off workers because of safety but as of late it has to do with vaccination status.
According to a report called How Bad Was It? Central Minnesota's Job Loss in 2nd Quarter of 2020 by Luke Grenier, MN employment decreased by 12.4 percent in 2020 alone. This means that about 362,000 jobs were lost. The jobs that were hardest hit were in manufacturing, education, food service, scientific and technical services and real estate.
The other major industry that was hit hard all over the U.S. was the vehicle industry. Whether it was car parts, car repairs or a new car entirely this process has been ten times more expensive and difficult for both the shops and the consumer.
Cindie Verville, a teacher at Orono High School, just recently lost the use of her car due to an issue with the transmission.
"It took about three days to be able to get our new car but we had a choice of one car. If we wouldn't have gone with the car it would have taken at least four months," Verville said.
According to an article in the enterprise of a Utah newspaper titled, Car prices likely to keep rising due to C-19 surge-induced parts shortages, a recent rise in cases of the delta variant in countries like Asia and India that produce most of the computer chips that are needed in cars, has caused places to have a hard time keeping people to produce these parts. This is also resulting in record-high consumer prices for all types of cars including new, used, and rental cars. It is predicted that the rise of the price will continue into 2023.
A simple explanation for the extreme time delay and the high cost is that there just aren't cars or parts at dealerships' disposal.
"The shipments of cars were not coming over and the computer chips were not being manufactured because the companies lost so many employees. They cannot manufacture the computer chips needed, so they can't manufacture the cars," Verville said.
The next time one is in the market for a new car or just simply needs repairs, be patient because the process has gotten a lot harder for us and the people providing us with the cars.
Leave a Comment
About the Contributor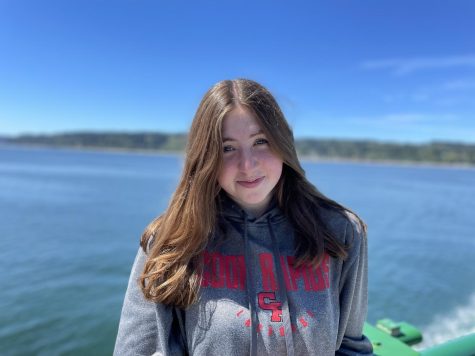 Ella Fellman, Sports Editor
Hi, my name is Ella Fellman. This is my second year with The Spartan Speaks. I ride horses, enjoy taking pictures, spending time with friends and family,...