Orono's Fast Food Nation
It's no secret that teenagers enjoy eating out. According to data collected by the National School-Based Nutrition Survey (NSNS), only 17.2% of students 10-18 years old do not consume fast food in a typical week. These statistics can be applied to teens all around the world, including those right here in Orono.
"Most times I hangout with friends we eat out somewhere," senior Mia Lopez said.
A few places Orono students, in particular, enjoy going to are Chick-Fil-A, Chipotle and Bruegger's bagels.
Chick-Fil-A
Chick-Fil-A began as the Dwarf Grill (later renamed the Dwarf House) in 1946 and was founded by Truett Cathy in a suburb of Atlanta Georgia.
Over the years, Chick-Fil-A has expanded and is now located in 47 states throughout the country. Two of these locations, Maple Grove and Chanhassen, happen to be close enough for the Orono community to enjoy regularly.
Although they are famously known for their chicken, their menu also supports a variety of other delicious options including the mac & cheese, lemonade and salads.
"I love Chick-Fil-A's menu because they have a wide variety of options for everyone," sophomore Alexa Niccum said.
Chipotle
Founded by Steve Ells in 1993, Chipotle has since become an international establishment. With 3,000 locations globally, we are lucky enough to have a location in Wayzata.
Over the years, Chipotle has become an important part of the Orono community.
"My friends and I go to Chipotle once a week. It's a good post-game/practice dinner," sophomore Kaeli Koopman said.
Aside from being an Orono favorite in general, Chipotle has also become a key place of fundraising. Multiple Orono sports teams have partnered with the Wayzata location as a way to increase fundraising for their season's expenses.
Bruegger's
Bruegger's creators wanted to bring the famous New York City bagel and Vermont cream cheese to everyone, so in 1983, they did exactly that.
With around 260 locations nationwide, the Orono community is able to experience the bold, rich flavors of a Bruegger's bagel.
The menu hosts a variety of classic flavors you can mix and match as you please. A few of my personal favorites are blueberry, cinnamon sugar and the everything bagel. But if those aren't for you there's lots more to pick from.
Bruegger's continues to be a classic Orono breakfast spot.
Leave a Comment
About the Contributor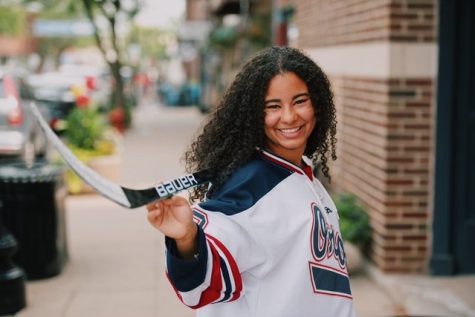 Kailey Niccum, Copy Editor
Hi! I'm Kailey Niccum. This is my first year on The Spartan Speaks. Additionally to the Spartan Speaks, I am captain of the Orono girls hockey team and...