The Difference A Morning Meal Can Make
Early mornings and late nights, filled with tests, projects, practices and games, just barely scrapes the surface in an accurate representation of the life of an average high school student. Maintaining both physical and mental health is the basis of success and one of the easiest places to start is by fueling your body. But exactly how much does one quick meal in the morning do?
According to the Academy of Nutrition and Dietetics, breakfast is one of the greatest ways to recharge your batteries, along with sleep and exercise, by filling your body with energy-boosting carbohydrates. Carbohydrates may include oats, greek yogurt and fruit, however, there are endless options to start your day off with.
Many people, not just adolescents, struggle with morning eating habits, whether it be from a lack of appetite or simply not having enough time to make and eat breakfast. According to the University of Waterloo, nationwide data showed that almost 50 percent of adolescents skip breakfast at least once a week.
Inconsistent eating habits can be greatly detrimental to one's health and many times will lead to eating disorders.
According to the Better Health Channel, breakfast plays a huge role in an energy source, making sure essential vitamins, minerals and nutrients are met, reducing the risk of illness and boosting brain power to avoid sluggish tendencies. Not only is breakfast in itself a fantastic way to start the day off right, but being mindful of exactly what is being put into your body will propel you one step further.
A balanced diet consists of five main components: fruits, vegetables, grains, proteins and dairy. These components come with options nowhere near limited and guarantee something well-liked and easy to make.
Sleep is important, but eating is too. Waking up just five minutes earlier in the morning may make a difference in performance and overall health. However, when waking up a few minutes early (or even on time) doesn't go as planned, meal prepping may be the way to go.
According to Select Health, one of the seven benefits of meal prepping is creating a healthier relationship with food. Prepping will open your eyes to see food as energy and nutrients, not as something stressful or burdenful. It will help when mornings are busy and spending that extra five minutes will make you late. It can lead you away from making unwise and hasty decisions, such as skipping breakfast and instead leave you feeling relaxed and content.
Many recipes are simple to make and can positively impact a student's focus and productivity and help leave behind the noisy stomachs, hunger pains and stubborn headaches that come with skipping breakfast.
Below, I will make and review five different recipes that you can make the morning of or up to five days prior.
Recipe #1: Overnight Oats
The first recipe I made was a base for overnight oats. The base is just the simplest form of the meal, but there are tons of variations and ingredients to choose from. I started with ½ cup of old-fashioned oats, 1 tablespoon of chia seeds, ¼ cup of greek yogurt (I used blueberry), 1 tablespoon of maple syrup and ¼ cup of original almond milk.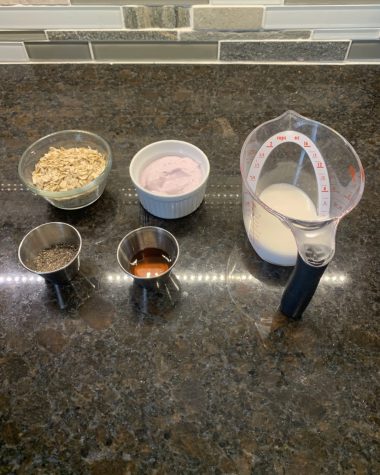 I combined the ingredients into a mason jar and stirred them together.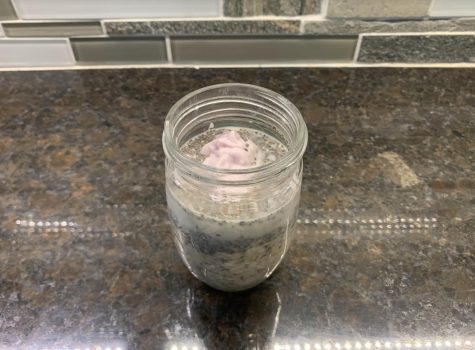 Once they were mixed, I placed them in the fridge overnight! (Four to six hours for the minimum amount of time).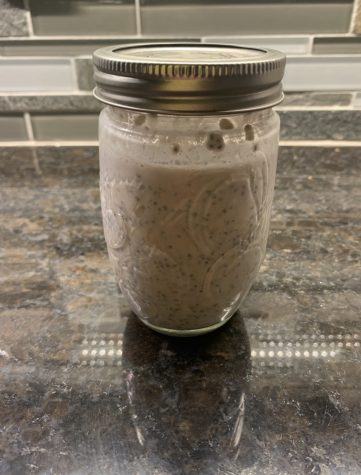 This is one of my favorite things to make. It took less than three minutes to throw all of the ingredients together. As long as it is refrigerated, it can stay for days at a time. Filled with oats, chia seeds, greek yogurt, and so much more, you will be receiving plenty of nutrients to start the day off right.
Recipe #2: Breakfast Egg Muffins
The second recipe I made took a bit longer, but was just as equally delicious. Given the 3 recipes for breakfast egg muffins above, I chose the spinach, tomato and mozzarella option. I halved the recipe and used 6 eggs, 1 tablespoon of chopped onion, salt and pepper, ¼ cup of spinach and mozzarella cheese and 4 baby tomatoes, halved.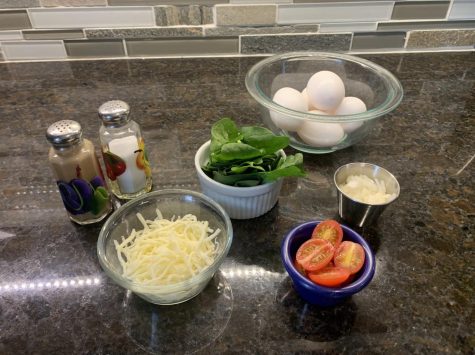 I whisked the eggs, sprayed the muffin pan with non-stick spray and evenly distributed it to each cup.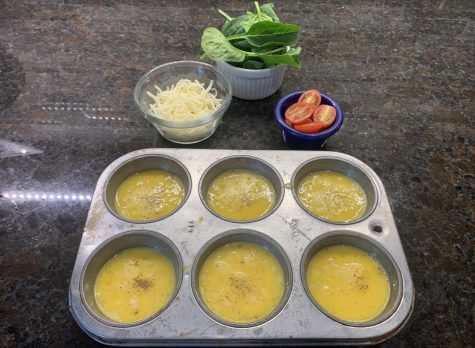 Once the egg was in, I put the spinach in, then the halved tomatoes, and finished by placing the cheese on top.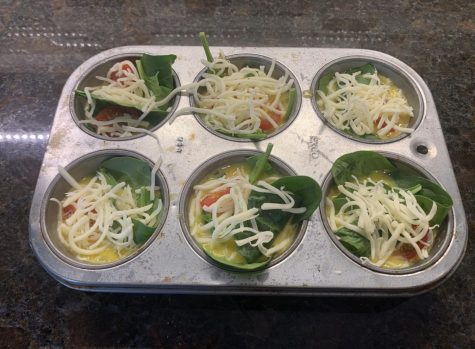 I preheated the oven to 350° and baked it for 15-20 minutes. Let cool and store in the fridge. When refrigerated, they can stay between 4-5 days.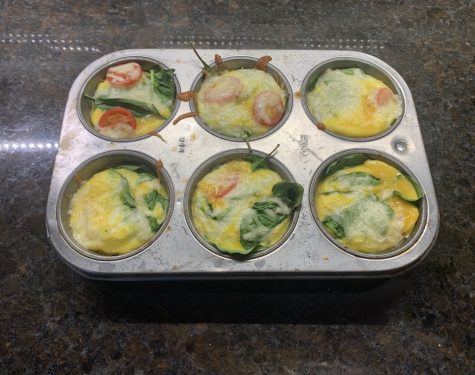 Although not ideal for busy mornings, this is a great option for meal prepping. Spending less than 30 minutes before the start of the week will guarantee breakfast for the rest of it filled with proteins and vegetables. Just grab the muffin out of the fridge and throw it in the microwave for a few seconds and you are on your way!
Recipe #3: Avocado Toast
The third recipe is classic…avocado toast! It can be made with as little as two ingredients, but there are many ways to spice it up. In this particular recipe, I used one slice of sourdough bread, half of an avocado, ½ teaspoon of lemon juice and olive oil and ⅛ teaspoon of black pepper and kosher salt.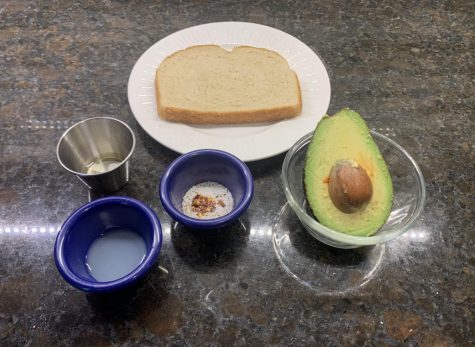 I mashed the avocado and stirred in the other ingredients and put my bread in the toaster.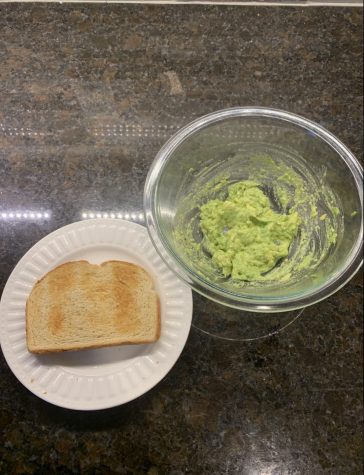 Next, I spread the avocado on the toast and enjoyed it! It was a quick five minute make and extremely delicious!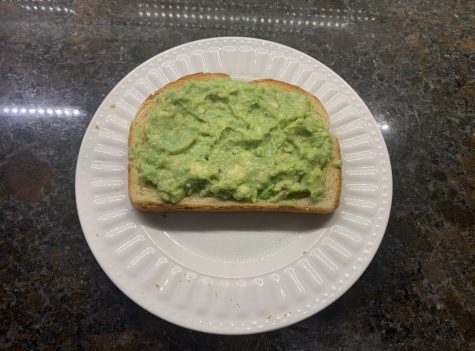 This easy morning breakfast idea will leave you content and with extra time to spare in the morning. There are always tons of variations and different things to include such as tomato, onion and any sort of seasoning. Filled with grains and healthy fats, avocado toast is a great go-to.
Recipe #4: Smoothies
Another filling, nutritious and easy recipe is smoothies. With hundreds of variations, you can never go wrong. For this smoothie, I combined half a cup of ice, 1 teaspoon of chia seeds, a tablespoon of almond butter, ½ cup of almond milk and one cup of frozen fruit (with strawberries, blueberries, cherries, raspberries and pomegranate arils.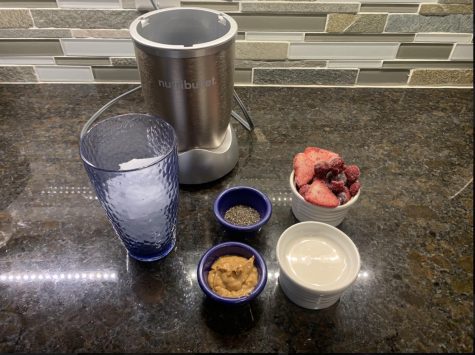 I combined all of the ingredients into the nutribullet cup and blended.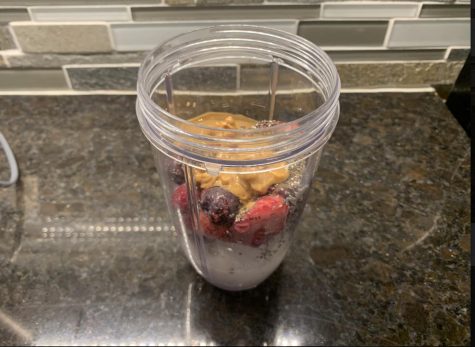 I then poured it into a cup and was ready to go! Less than 5 minutes for a great breakfast.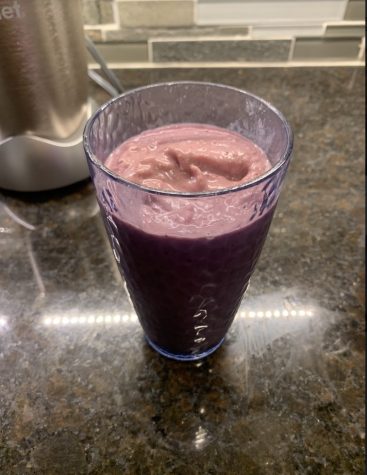 In the website link at the beginning of the recipe, there are tons of different smoothie recipes to try. Combine any of your favorite fruits, veggies and add yogurt or protein powder. Whatever you enjoy, try it! You are sure to find something both delicious and nutritious.
Recipe #5: Egg Burrito
The final recipe I made was a spinach egg burrito. I used a flour tortilla, 2 eggs, ½ cup of spinach, ¼ cup of cheese, ¼ teaspoon of salt and pepper and salsa.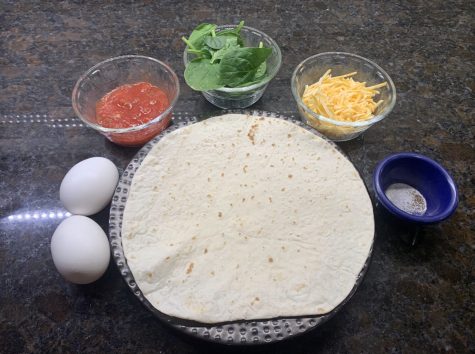 In a bowl, I whisked the eggs. I then cooked them in a pan and while doing so, heated the tortilla in the microwave. I added the spinach and cheese to the eggs and cooked for another minute. After, I placed them in the tortilla and added the salt and pepper.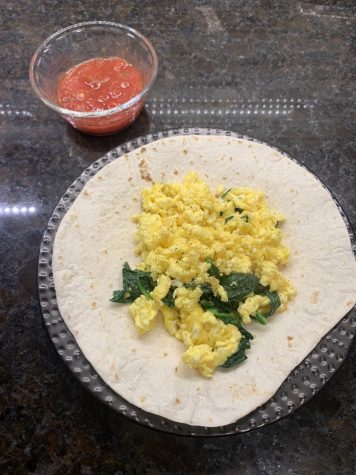 I rolled the burrito, cut it, and enjoyed it with salsa. Prep time was less than 10 minutes.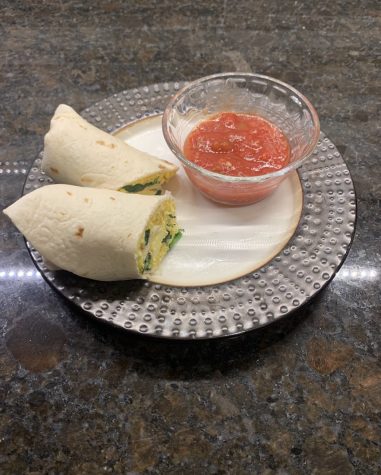 This recipe is a great option for the mornings you need that extra energy. The eggs will leave you filled and ready to go about your day.
Leave a Comment
About the Contributor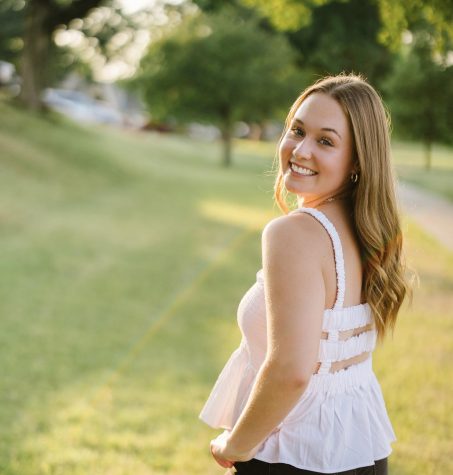 Sydney Govrik, Copy Editor
Hi! I am Sydney Govrik. This is my first year on The Spartan Speaks staff, and I am so excited to be here! I am one of the Copy Editors. In addition to...