Minneapolis Residents Mixed Emotions After Police Referendum Results
In the Minneapolis- St. Paul election that took place on Nov. 2, big decisions were at stake. Following the racial unrest in the city, citizens were asked to vote on the future of the Minneapolis police department. This vote entitled "Replace Police Department with Department of Public Safety Initiative, "was rejected according to the national ballot organization. Though, it was a close race, with the final scores being 56-43.
According to the official "Yes 4 Minneapolis" campaign, this referendum is designed to implement a department of public safety to deploy a public health approach to law and order.
Many public figures such as Minnesota representative Ilhan Omar advocated for the importance of passing this amendment.
"We've had a very incompetent and brutal police department for a really long time. So, the fact that the Minneapolis Police Department can no longer exist the way it is one that is understood by the majority of us," Omar said.
However, various figures have also argued against it. Shortly before the vote occurred, the Minneapolis Police Chief Medaria Arradondo addressed citizens on his position against this policy, with the intent to fully inform people about the true complexity this policy would have on the city.
"To vote on a measure of reimagining public safety without a solid plan and an implementation or direction of work, this is too critical of a time to wish and hope for that help that we need so desperately right now, "Arradondo said.
In addition to Chief Arraodondo asserting a position against the referendum, Governor Tim Walz publicly came out against this charter amendment with the intent to eliminate the police department.
It's clear that public figures and politicians have pre-established agendas, simply because of their occupation. However, the people of Minneapolis have had to make some hard decisions. Especially considering the increase in crime, with the amalgamation of the decrease in criminal prosecution by 88%, according to the Minneapolis Police Departments' 2020 crime data.
"When there was a lot of unrest following the events of George Floyd, certainly in every U.S. city there has been a significant rise in distrust against the police. So I think that has had an impact on rising petty crime," Minneapolis citizen and Attorney Valerie Golden said.
The topic of police reform is often a complicated and uncomfortable one. However, this viewpoint drastically varies from person-person based upon one's experience. While Chief Arradondo was against the amendment, other officers such as Rick Dennison are in desperate need of more support in fields they lack comprehensive training in.
"There's just a lot of things that the general public doesn't understand about all the duties and responsibilities that a police officer has. I think one thing that is gonna have to change, is those duties have to be lessened. And one of the most important parts I believe is the mental health aspect," Denneson said.
Denneson continued, "It just becomes more and more difficult for police officers to have the level of training to deal with some of the mental health issues that we commonly come across," Maple Plain Police Officer Rick Dennison said.
Many adults expressed excitement in finally having their opinions heard, whereas other Minneapolis residents held back reservations against the vote from personal experience.
"I am taking classes at the University of Minnesota and a lot of my classmates there are actually able to vote on the matter and have their opinions and voices heard," Orono High School dual enrollment senior Crystal Gettman said.
Nancy Holmes, a Guardian Ad Litem for Hennepin County District Court, advocates for children's welfare, who enter child protection, in the justice system. Therefore, Holmes has a comprehensive understanding of the legal system and culture in Minneapolis.
Holmes expressed the need for a strong form of law and order in the city, to protect kids who have fallen through the cracks of society. She went on to exert the need for police reform to increase citizens' confidence and trust in law enforcement, but that this must occur in an efficient manner.
Despite the failure to pass this public safety amendment, upon Mayor Jacob Frey's re-election, the 2022 Minneapolis budget allocates funds for, "investigating accountability," for the Minneapolis police department, according to the official 2022 Budget. This means that both sides of this argument may see a compromise.
Frey has orchestrated a partnership with Chief Arradondo, as they are drafting reforms for the police department- to allocate resources and execute policies more efficiently.
Leave a Comment
About the Contributors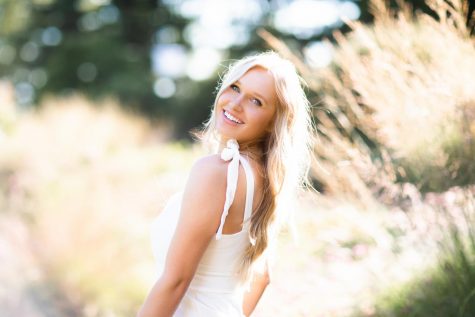 Libby Engebretson, Editor in Chief
Hi, my name is Libby Engebretson! This is my third year on the Spartans Speaks, and I am currently an Editor in Chief. In my free time, I enjoy reading,...