Female Celebrity Documentaries You Must See
Documentaries can give audiences a peek behind the scenes and are an increasing mode of communication between celebrities and fans. Celebrities provide a look into their everyday lives while promoting their work and shaping their narratives.
With Instagram and social media, one might assume that we have an insight into celebrities' lives, but they only post what's on the surface. If you really want to see how your favorite female celebrities grew up and what their lives really look like, these documentaries are a must see.
"Homecoming: A Film by Beyoncé"
Where to Watch: Netflix
Beyoncé made history when she became the first black woman to headline at Coachella, an annual music festival held in Indio, California. "Homecoming" seemingly intertwines her performances from 2018.
"Homecoming" gives audiences a glimpse into the singer's personal life of which general viewers would not know. Beyoncé served as the writer, director and executive producer of the film. She personally approved all the dancers, lighting, choreography and more. It's very impressive for a performer, especially one who gave birth to twins less than a year before this film was made.
Like her previous films, such as "Lemonade" released in 2016, she presents artistry while correlating that to Black American History, particularly through her celebration of black colleges and universities throughout the film.
"Above all, 'Homecoming' is about Beyoncé asserting her self-control. It's Beyoncé exactly as she wants us to see her: as a perfectionist and as the hardest-working person in show business," wrote Aisha Harris for the New York Times.
Taylor Swift in "Miss Americana"
Where to Watch: Netflix
One of the first things Taylor Swift mentions to director Lana Wilson is that she feels the need to be liked because of the "good girl" persona, that she's felt pressured to maintain since 16 years old. She mentions the feeling of the audience booing when Kanye West interrupted her 2009 Video Music Award acceptance speech, which felt devastating to Swift.
"Miss Americana" follows Swift's emerging political advocacy, reveals her story with an eating disorder in 2018 and touches on her relationship with Joe Alwyn. By mixing relatable footage with reminders of Swift's persona, Wilson paints a picture of a woman beginning to adapt to her reputation.
"Miss Americana' emerges, ultimately as a chronicle of Swift letting go of that need for approval and growing into a woman more confident with her own voice," wrote Angie Han for Mashable.
"Gaga: Five Foot Two"
Where to Watch: Netflix
The movie tends to take the view of the artist's Super Bowl Performance, framing it as her last musical efforts in 2017, along with her work on her album "Joanne."
In particular, the documentary explains why she chose the name "Joanne," referencing her late aunt who passed away from lupus at the age of 19. Gaga and her family describe someone who "had a lot of talent, but not enough time." They are shown going through some of Joanne's old art and poems during the film.
"Gaga: Five Foot Two' manages to create a sense of intimacy and revelation, even as we sense that there is no such thing as an unguarded moment for Lady Gaga," wrote Peter Sobczynski for RobertEbert.com.
"Demi Lovato: Simply Complicated"
Where to Watch: YouTube
Released before her 2017 album, "Tell Me You Love Me," the film shows footage of her recording music with interviews about Lovato's experiences with drug addictions, bullying, eating disorders and heartbreak.
"The fusion of commercials does not always work in 'Simply Complicated,' but it's surprising how much brutal honesty we get," wrote Mark Kennedy, a critic at The Associated Press.
Given Lovato's successful return to the stage at the 2020 Grammy Awards, the star's revelations about her drug overdose made her comeback performance even more significant.
"Billie Eilish: The World's A Little Blurry"
Where to Watch: Apple TV
"The World's a Little Blurry" follows Billie Elish's short, yet intense experience with fame at the young age of just 19. From uncovering behind-the-scenes moments to diving into her struggles with fame, Eilish gives fans a deep insight into her life, far from what is shown on social media.
The documentary follows Eilish from the final weeks of recording her debut album, "When We All Fall Asleep, Where Do We Go" to the 2020 Grammys, where she swept four main categories.
Much of the film shows home-video footage, with Eilish's parents and brother-producer Finneas O'Connell taping some more intimate moments as her album climbs the charts.
"She comes off as more defiantly in control of her own image than almost any previous pop diva her age you could name," wrote Chief Film Critic at Variety Owen Gleiberman.
Leave a Comment
About the Contributor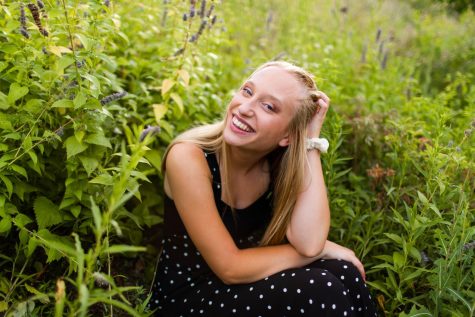 Tillie Hogenson, Health and Wellness Editor
Hello! My name is Tillie Hogenson. This is my second year on The Spartan Speaks. I am very interested in the newspaper and love meeting new people with...