Morgan Wallen Album Review
On January 8th, Morgan Wallen released his first-ever double album titled Dangerous. It consists of 30 songs and two bonus songs. According to Billboard, during the first week that the album was out it ranked number one on the Billboard 200 and it has consistently ranked number one for the past seven weeks. Wallen's album has made Billboard chart history. It has become the first-ever country album to reach number one and stay at number one for seven weeks consecutively. Billboard also reported that the album sales were slightly down on the album this week. To see current Billboard standing click here.
A video of Wallen using a racial slur has recently come to the public eye. Radio stations were quick to stop playing his music and he was suspended from his record label according to the Associated Press. Wallen was quick to give an apology to the public but he also posted a video to his Instagram account, where he apologized to fans and the general public for the video of him using a racial slur. During this time fans supported him tremendously. According to the Associated Press, the album's sales were up by almost 105%, even though Wallen publically told fans to not defend or support him at this time.
"The man in that video is not the man I want to be. I appreciate those who still see something in me and have defended me. But for today please don't. I was wrong and it was on me and I will fully take responsibility for all of my actions", Wallen said in his Instagram apology.
Wallen's album has a variety of different songs on it, some are slow and sweet and others are fast-paced and fun. The album consists of five explicit songs, one remix and two songs with featured artists which include Chris Stapleton and Ben Burgess.
The album has many catchy songs, but the ones that caught my eye are 7 Summers, More Than My Hometown and Livin' The Dream.
7 Summers is a song that is reminiscent of a past relationship and how those in the relationship live two different lives after the relationship. It also mentions how fast time has really gone since they were last together. The song is very upbeat, fun and easy to listen to. The song doesn't sound like your typical country song.
More Than My Hometown is a very sweet and heartfelt song describing how you can love someone, but you can't love them more than your beginning. Also, how you may not want the same future that the other person may want. More Than My Hometown is a very catchy song and you can easily find yourself replaying it in your head.
Many artists and stars in the media usually portray an image that their famous life is amazing and they don't show the negative side of fame. In the song Livin' The Dream tells us what it is really like as a celebrity and how you may think you are living your dream, but really it's not as good as you thought it would be. In the song, Wallen mentions how lonely it actually is even though he meets thousands of people. It seems that Wallen wants to show people that fame isn't all that it seems. The song is very fast-paced, very catchy and a song that you can easily listen to on full blast.
Overall, the album was very good. There were a few songs that sounded similar to other country songs. But, there are a few unique songs that don't sound like anything on the radio.
One main topic that was brought up numerous times throughout the album was drinking, partying and getting the girl, which are stereotypical country music song topics. But the way the songs about women were written was very sweet and kind. The songs focused on the love they have and not just about their bodies or sex. There is a sense of respect.
I would definitely recommend this album to anyone even if you don't like country music. There are a few songs on the album that could be considered a pop song and not a country song. I would give this album a 4.5 out of 5-star ranking.
Leave a Comment
About the Contributor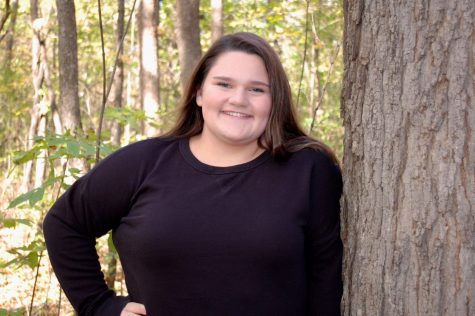 Mikayla Burns, Editor in Chief
Hello, I'm Mikayla Burns and this is my fourth year on the Spartan Speaks and this is my first year as editor in chief. In my free time, I like to spend...