Students celebrate success at state DECA Conference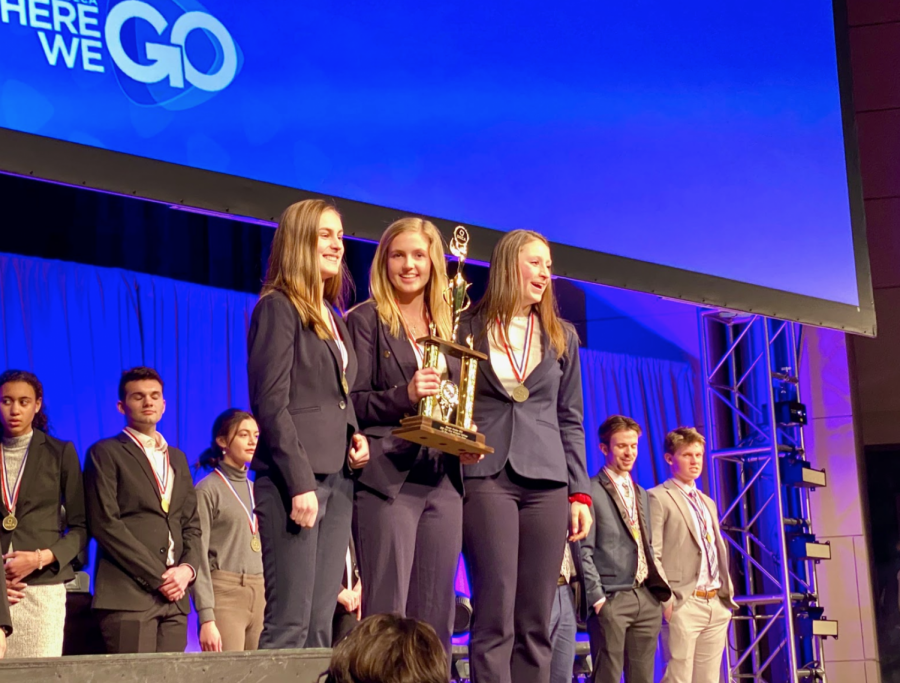 Cooper Klaers
Staff Reporter
Out of the 67 Orono students competing at the Minnesota State DECA Conference, 28 advanced to the International Conference.
"We had 67 kids there, and 52 advanced to finals, which is astronomical," marketing teacher and DECA advisor Keith Jurek said. One of these groups was composed of Grace Berbig, Jack Norman, and Colette Mayhew with Letters of Love. They placed first in the community awareness category.
"It was one of the most nerve-wracking moments in my life, honestly, because they call from fourth through first, and after they called third place, I kind of thought we wouldn't make it…but when they called us for first, I think I like blacked out for a second, I was just so excited," Berbig said.
The International DECA Conference starts on April 29 and runs through May 2 in Nashville. The level of competition increases drastically as students come in from various states and countries.
"They continue improving, continue enhancing, continue rewriting, and basically what they need to do is they have a presentation set up, they have a paper setup, and that just has to get better. They have to be more refined in their quality," Jurek said.
The students participating in the International Conference are Berbig, Mayhew, Norman, Grace Kallay, Izzy Pinske, Megan Marzolf, Kendall Mauer, Darby Sween, Emma Engstrom, Elise Robin, Daniel VanOverbeke, Sander Weninger, Alisha Pfeifer, Noah Roll, Brady Pitts, Sierra Tuma, Bridget Carlson, Hadley Stephenson, Elle Pfeiffer, Kyler Burrows, Tyra Pranger, Logan Ross, Sara Fehresti, Belle Neset, Maxim Welty, Peter Andrews and Brendan Kanswischer.
"I'm excited for the kids to kind of continue their journey, to continue their experience. They're good. And as I've always often said, it's not the grade that you take out of this, it's the experience, and then what you're able to have is your toolbox of life stuff that just helps for things down the road," Jurek said.
About the Writer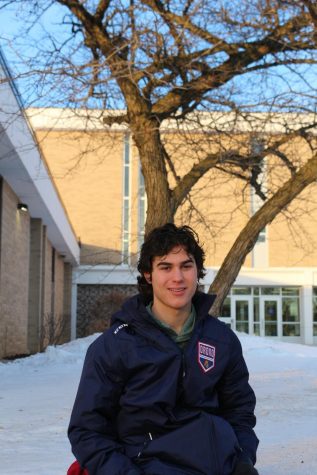 Cooper Klaers, Staff Reporter
Hi! My name is Cooper Klaers, and I am a senior this year. This is my first year of being in both journalism and the Spartan Speaks staff.  I enjoy writing...