How coaching culture is changing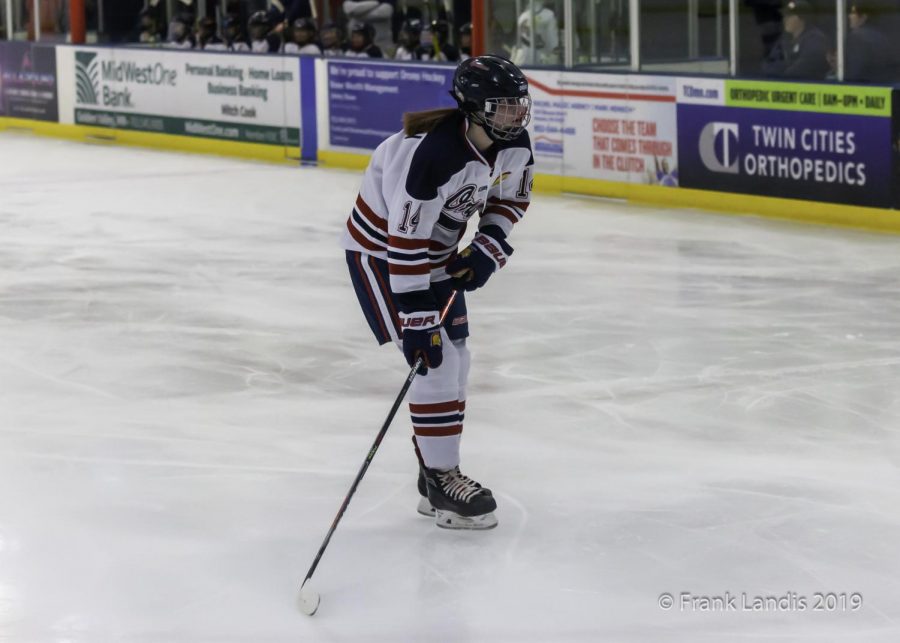 Cooper Klaers
Staff Reporter
"Hey, Akim, I'm sick of you playing that n—– s—."
This is just one of several instances of abuse or mistreatment by NHL coaches this season. Calgary Flames coach Bill Peters, Toronto Maple Leafs coach Mike Babcock and Dallas Stars Coach Jim Montgomery have all been fired for either abuse of players or unprofessional conduct.
In 2010, minor league hockey coach Bill Peters singled out Akim Aliu, an African-American player, for his selection of music in the locker room. "[Peters' apology] was misleading, insincere and concerning," Aliu said, as quoted in the New York Post. "That type of behavior just has no place," said general manager Treliving, who fired Peters following an investigation in November 2019.
"When you start attacking a player personally versus their performance in the sport is kind of crossing the line," senior Sydney Decubellis said.
21 percent of male athletes reported that they had been criticized personally as a result of poor performance, according to a study by the University of Toronto and AthletesCAN. 25 percent reported having been embarrassed or humiliated, and 16 percent reported having been cursed at.
"[Former Red Wings coach Mike Babcock] blatantly verbally assaulted [former Red Wing Johan Franzen] during the game on the bench…he just broke down and had nervous breakdown, not only on the bench but after the game in one of the rooms in Nashville," Franzen's former teammate, Chris Chelios said, as quoted by the Detroit Free Press. "I get the shivers when I think about it," Franzen said, as the events still haunt him years later
"Hey, Mike Babcock…simply put, your players quit on you. They quit on you because you are a terrible human being. You are an average coach with an extremely oversized ego. You finally got exactly what you deserve you selfish prick. The hockey world is ecstatic," former Red Wing Mike Commodore said, as quoted in the Toronto Sun.
An increasing number of NHL players have stepped up and shared about times when they've been mistreated by coaches. "It's kind of like a revolution to kind of futurize coaching," senior hockey player Finn Grandy said. "They use more of an old coaching way…trying to be like tough guys as coaches, where maybe now more guys are wanting to have just a more personal relationship with coaches that is more of a friendship."
Connecting with coaches is important to success at all levels. "We had a coach who just really didn't connect with anyone. And no one really enjoyed going to practice," senior Brayton Foster said. "But now, we have a coach who really relates to the players, and everyone kind of respects his expertise in hockey."
"[Coach Fleck] put everything aside and focused on me while I was there, everything was focused on me," University of Minnesota commit Danny Striggow said. "He stands for great things, about great culture."
Finding a great coach is an important part of choosing a college for both Striggow and senior baseball player Nolan Tichy. "I don't want to spend four years at a place with a coach that's constantly on [me]," Nolan Tichy said.
"Valuable relationships with athletes to coach are a much, much bigger deal," track coach Nathan Porter said. "Stay away from any communication that seems transactional."
Like Porter, Striggow and Tichy said they believe that a positive relationship with a coach is incredibly important to having a strong team culture. "A good coach is going to share those life lessons for you to be able to thrive after athletics," Striggow said.
About the Writer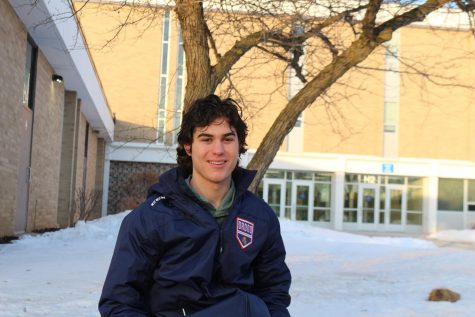 Cooper Klaers, Staff Reporter
Hi! My name is Cooper Klaers, and I am a senior this year. This is my first year of being in both journalism and the Spartan Speaks staff.  I enjoy writing...