Students impress at winter band concert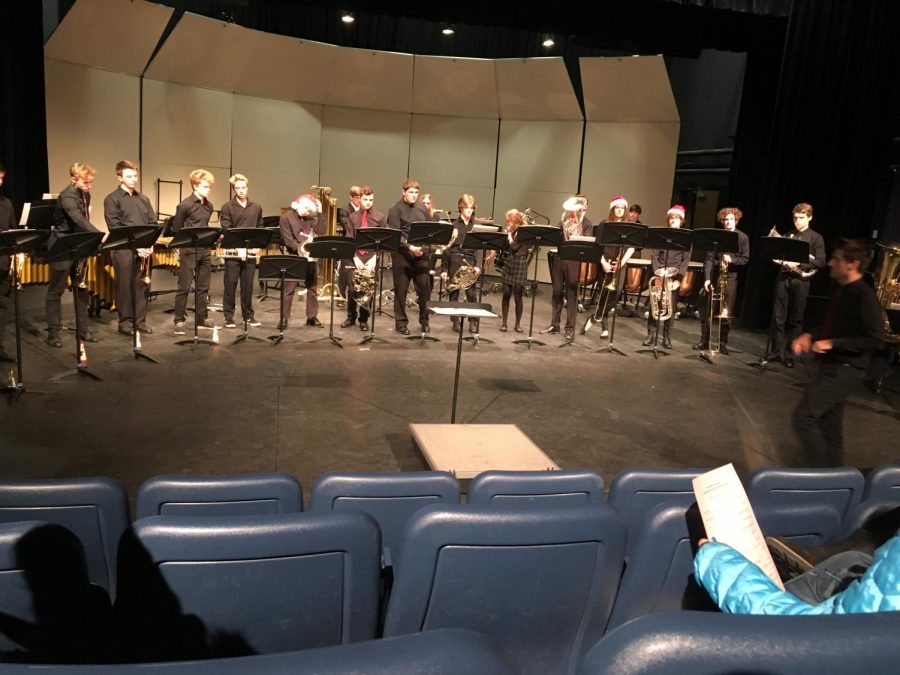 Megan Craft
Copy Editor
On Monday, December 16th, Orono High School held its Chamber Music Recital and Jazz Ensemble Concert. This recital was held in the OHS auditorium and displayed the hard work of many different musical ensembles.
"The flute choir was as beautiful as always and the clarinet sectional played very well. I really enjoyed clarinet soloists, Laura Schonzeit and Nikki Lyons. Both of these groups also conducted themselves and the saxophone ensemble had really good intonation, and I was impressed how they completely conducted themselves," oboist Halsten Larson said.
The night opened with the Wind Ensemble playing "Ceremonial Fanfare" and finished with Orono's Jazz Ensemble playing "Here Comes Santa Claus".
"My favorite part was when we played "Song of Our Children" for our large group ensemble, in which the wind ensemble got to learn a piece on their own and perform it in a circle with the audience in the middle. Everyone hated working on it but we thought that it was a beneficial learning experience because it forced us to work together and really listen to each other," Larson said.
The concert was well-received by many, as proved by a large standing ovation and gleaming smiles at the end of the performances.
"Band is cool because band enlightens one to things that can only be learnt through patience, pain and unwillingness," junior Priscilla Cole said.
About the Writer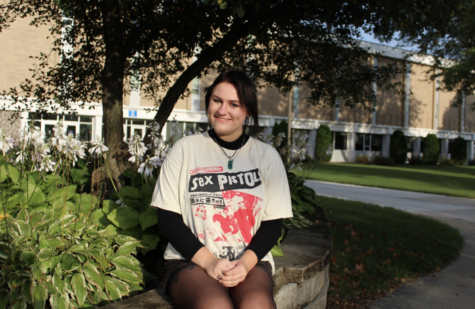 Megan Craft, Copy Editor
Hi, I'm Megan! I am a senior at Orono, and this is my first year on the Spartan Speaks. I've always loved writing and I'm so excited to contribute to the...