Trump has been impeached, but what's next?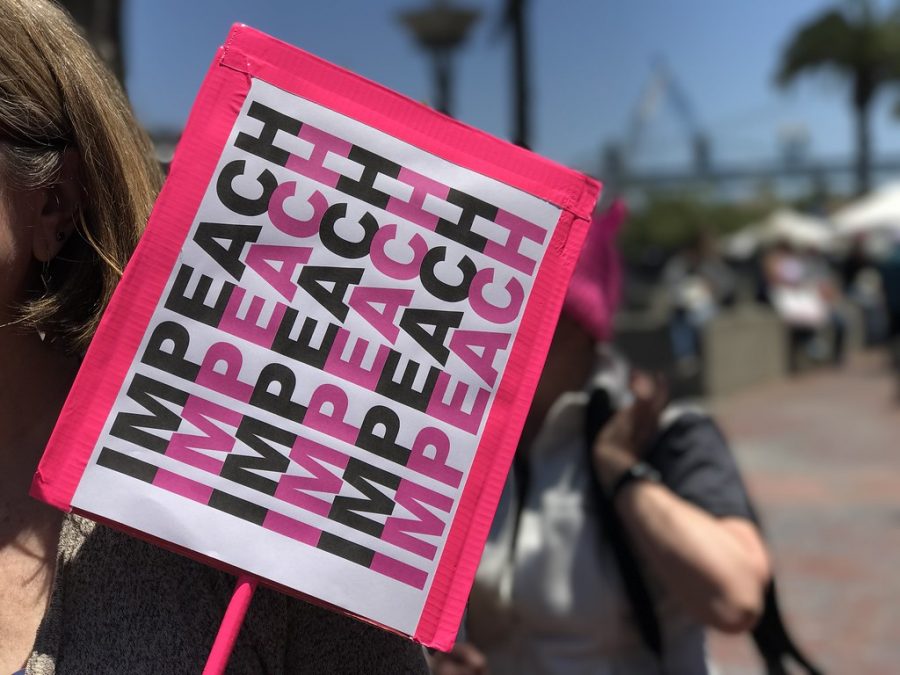 Nina Johnson
Editor in Chief
After months of closed-door meetings and televised hearings, the U.S. House of Representatives Judiciary Committee has formalized the articles of impeachment for President Donald Trump, propelling charges of abuse of power and obstruction of Congress. The historic vote shows a partisan split in the committee, and the Democratic-majority House voted for impeachment. In the Republican-majority Senate, impeachment is highly improbable.
Following up on the impeachment hearings of Nov.
Throughout a two-week span in Nov., there were 12 public, televised hearings led by the House Intelligence Committee. House Democrats have been building the case that Trump bargained U.S. military aid to Ukraine in exchange for investigations of former vice president Joe Biden and his son, Hunter Biden.
"I like watching and reading the news on the impeachment because I like staying updated with the inquiry in the House to see what's really going on within our country. However, I don't think he will get impeached, at least not in the senate," sophomore Kate McGrann said.
Some of the notable witnesses included Ambassador Bill Taylor, Former Ukranian Ambassador Marie Yovonavitch, Former National Security Council advisor Tim Morrison, Deputy Assistant Secretary of Defense for Russian, Ukrainian, Eurasian Affairs Laura Cooper and U.S. Ambassador to the EU Gordan Sondland.
What to expect going into the new year
As the full House Democrats voted on Wednesday, Dec. 18, Trump will stand in trial in the Senate in the new year. Though no date has been formalized, a trial in the Republican-controlled Senate is likely to begin in January. Senate Majority Leader Mitch McConnel said that, when impeached in the House, a trial would be the Senate's "first order of business".
"Though the impeachment process is very complex and detailed, the lack of bipartisanship is apparent in our government," sophomore Leif Johnson said.
In order for impeachment in the Senate, a two-thirds vote must take place to remove a president. At least 20 Republicans would need to side with Democrats, an implausible occurrence. Impeachments rely heavily on the political will of the Congress: whether or not party members are willing to turn against the President, or to what degree Congressman would risk losing support in order to carry out the two-pronged process. Impeachment proceedings have been held for three other sitting Presidents–Johnson, Nixon and Clinton–but none were formally removed from office. It is highly unlikely that Trump will be the first.
"I think he should be impeached for failing to provide documents and evidence when legislation asked, effectively halting and slowing congress, and for his involvement with pressuring Ukraine to create false narratives that could impact his re-election for the 2020 election," senior Molly Martini said.
Public opinion and the 2020 election
Beyond the true substance of the impeachment inquiry and consequent hearings, many have been questioning the long term implications of both Trump's image as well as the Democratic party, especially those congressmen who voted to formalize the impeachment. Polling data from FiveThirtyEight shows that 56 percent of Americans view Trump's actions as an impeachable offense, clearly showing a partisan split.
Public hearings in Nov. have done little to sway public opinion on Trump's impeachment, with citizens remaining as divided on the matter as it was a month ago. Congressional Democrats and DNC presidential candidates are slow to convince those beyond their own base of their arguments for impeachment. Trump's average job approval rating has been oscillating between 40 and 43 percent since February, with the inquiry keeping numbers relatively steady, according to FiveThirtyEight polling data.
Many view a president's approval rating as an accurate portrayal of his standing heading into reelection year. In the early stages of the impeachment inquiry, Trump's reelection campaign was in question, but as of now, he is the guaranteed GOP candidate for 2020. Strategists, pollsters and campaign officials expect the next general election to be a close and historic race, with each candidate looking to gain supporters in smaller sects that are often picked up by independent parties.
"It's nice to see Trump finally being held accountable. United States and global citizens are interested to see how it plays out in terms of his 2020 presidential bid, and what that means for our future," senior Lucas Cates said.
Orono High School is a hotbed for diverse political opinions, and groups like the League of Women Voters are planning visits to the senior class in the coming months to register teens to vote in the primary and general election in 2020. It's important for citizens to stay informed and involved, and the class of 2020 is gearing up to be first-time voters on Tuesday, Nov. 3, 2020.
About the Writer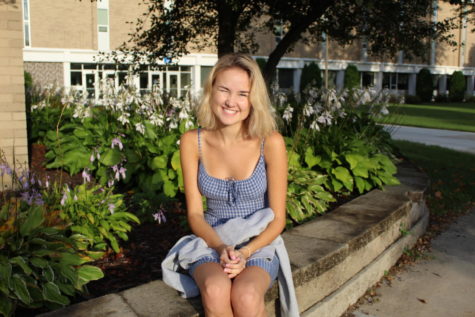 Nina Johnson, Editor in Chief
Hello! My name is Nina Johnson, and I'm a senior at Orono. This is my fourth year being on The Spartan Speaks, now as one of the Editors in Chief.  I...