Orono Math Team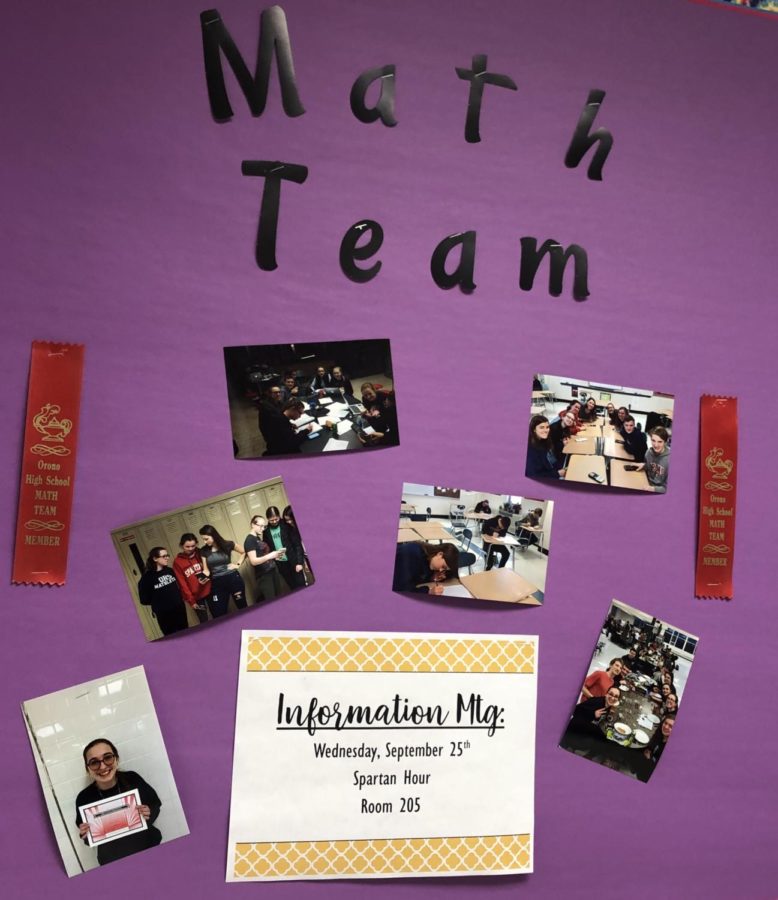 Rae Malik
Opinions Editor and Online Layout Editor

The math team is an extracurricular activity in which individuals of any grade in high school, including eighth grade, can participate in. Throughout the year, the team practices to prepare individuals for meets. Practices are flexible since they are held twice a week and are offered in the morning before or after school. Additionally, meets are held once a month on Mondays from Oct. through Feb.

"

Math team is an activity that involves kids in all grade levels enrolled in various courses of math, some students are in honors, some students are in AP, some students are in the regular track courses, so any student who likes to be on math team can be a part of it."

— Kristen Frey

.

During meets, participants can choose to compete in two tests and a team event. The four tests are categorized as A, B, C and D. Event A consists of algebra problems, event B consists mostly of geometry, event C is about pre-calculus and event D is calculus. All events are timed and have four problems that participants try to solve. Additionally, there is a team event that consists of eight questions that the scoring team works on together.

"

Math team is a competitive way to test your logic and fasten skills in a way like we used to do in elementary school, but now it's applied to the math that we've learned in high school"

— Megan Marzolf

During practice, participants can solve problems on tests from previous years. Practice takes place every Wednesday and Thursday, and participants can choose to come before school for practice or stay after school. The scoring team for team events usually meets during Spartan hour to practice. Orono's scoring team consists of eight members from the team that had the top scores.

"We don't have captains, but the scoring team normally does kind of take the lead and tries to encourage everybody," junior Jillian Dore said.

There are six different schools in Orono Math Team's division that compete, and the schools rotate to host meets at their high school. All the tests taken are graded by the coaches at the meet\; there are five meets in a season. Teams that score the highest in their division can compete in a state tournament. One goal for the Orono Math Team this year is to compete in the state tournament. Orono Math Team has had two meets so far this season. Their first meet was on Oct. 28 and recently had their second meet on Nov. 18. The team received first place in both meets.

Seven points can be scored in a test that has four problems. The first question is one point and the other three are each worth two points. The individual scores count against other schools and students get ranked based on how well they did on their event. At the end of the meet, scores are announced for each team and are ranked according to the scores.

"Math team is a place where different students who are interested in math come to learn how to do seemingly easy concepts but with the twist of hard problems and then get good at those to compete," junior Megan Schoenzeit said.

Kids from all backgrounds can come together and are encouraged to join regardless of their background in math. The practices are flexible and the meets occur once a month.
About the Contributor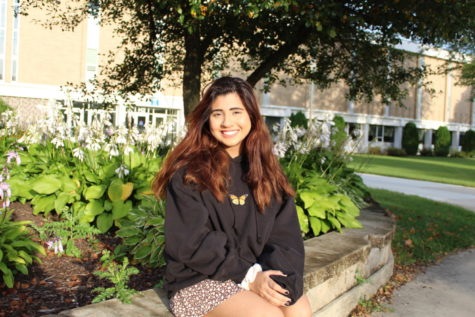 Rae Malik, Online Layout Editor
Hi, my name is Rabia Malik but I go by Rae. I am a senior and this my fourth year on the Spartan Speaks. This year I am looking forward to being an opinions...