Sparty Speaks!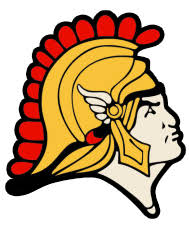 Hang on for a minute...we're trying to find some more stories you might like.
Dear Sparty,
I'm a freshman and I am super confused about the new OHS grading scale. It was really different at the Middle School. What is the grading scale?
Thanks,
A very confused freshman
Hi, freshman!
Have no fear, Sparty is here to explain it to you. The middle school runs on the program of 99/1-that means that tests counted for 99 percent of your grade, and homework only counted for 1 percent. At OHS, we have a different system. Homework does count for your grade now. In most classes, homework is 20 percent of your grade, but there are some variations, so check with your teachers. Additionally, an article by Ajalon Peterson on spartanspeaks.com explains the new grading school across all subjects for overall percentages of your grade. Be sure to check out Ajalon's story on the website to be completely up-to-date on the new grading scale. Good luck and remember to do your homework!
Go Spartans!
Sparty