Yearbook Staff Rises to the Occassion with Yearbook Distribution
After a full school year of photographers positioned at nearly every OHS event, long hours in the media lab and deadline panics, the 2018-2019 yearbook has been completed and distributed. On May 24, yearbooks were distributed to seniors before school and to freshman, sophomore and juniors during Spartan Hour.
The outgoing editors in chief of this year's yearbook, titled Rise, are seniors Carolyn Fritz, Katherine Gilster and Hannah Thillman.
"We were inspired by [the theme] Rise when the activities center started construction. From our window in the media lab we had the best view of the progress. From watching the literal rise of a building to thinking about what it means to rise above things that hurt us, our priorities came into view," Fritz said, "We wanted to capture the moment of this year, and that includes good and bad things … Orono is great because it's students are encouraged to rise above."
Next year's incoming editors in chief are juniors Sophia Gabrielson, Anna Syverson, Megan Marzolf and Sarah Nelson.

"There are those who only take the class for an art credit and there are others who fall in love with the process of creating something that will be looked back on for years to come. I know that Anna, Megan, Sarah, and Sophia love the process and I can't wait for everyone all to see their final product," Thillman said, "for the past two years, they have shown not only their technical skills and creative minds but their ability to lead. I am incredibly proud of what they have accomplished so far, and I know that in the year to come, they will succeed not only in yearbook but everything else they attempt."
Those who missed yearbook distribution can go to English teacher Sarah Cole's classroom ( room 215) whenever Ms. Cole is not in class, to pick up their yearbook.
About the Contributor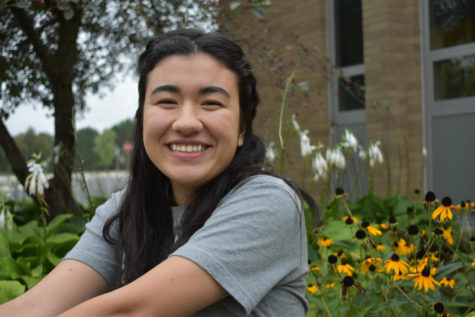 Cari Spencer, Editor in Chief
Hello! My name is Cari Spencer; I'm excited for my second year as one of the Co-Editors in Chief. I'm a senior in Journalism II and have been writing...