How much is really going to charity?
Katie Udell
Editor in Chief
Companies around the world pride themselves on giving their proceeds to charities, but what many don't know is that only a small percentage actually benefits those in need. Marketing strategies to draw in customers to "feel good" about buying a product are only a falsehood to the reality of what is truly happening.
Companies began promoting charities in the shift of attitude that millenials brought forth just a few years ago. According to a 2014 survey by Mic.com, about "81% of millennials expect 'good corporate citizenship' from brands, in the form of ethical manufacturing, charitable giving or more."
Unfortunately, companies are taking advantage of the new trend, by raising prices of their products because the profits are going to charity, making people feel less than for "spending $250 on a burlap sack," according to, Mic.com.
The Tampa Bay Times and The Center for Investigative Reporting stated the top 10 worst charities in America.  Five are listed below from worse to worst.
Firefighters Charitable Foundation

America's Breast Cancer Foundation

Children's Wish Foundation of America

Cancer Fund of America

Kids Wish Network
These charities each raise millions of dollars every year in order to support the cause desired. What isn't known is that of the $98 million raised by the Cancer Fund of America (number two on the list), $80 million was paid to solicitors, only $18 million was donated to the cause.
"
$80 million was paid to solicitors, only $18 million was donated to the cause."
When solicitors of the Cancer Fund of America call, they claim "direct aid," then continue to inform donors of the various types of cancer people suffer from. Solicitors also claim the donation goes to "driving cancer victims to chemo appointments, paying for their groceries, and providing pain medication to suffering children." Donors are left in the dark that only .09 percent of their donation is benefitting those who truly need a helping hand.
According to the Federal Trade Commission (FTC), the founder of the Cancer Fund of America James T. Reynolds Sr. had a serious payday from the Cancer Fund of America and paid for all of the following in the past year alone: various trips around the country (with a paid babysitter), college tuition for several employees, ten cars, dues for a dating website and a luxury cruise. Sounds ethical.
On the contrary, MAC cosmetics is a rare company that gives 100 percent of all their lipstick proceeds to their own AIDS fund. Those who purchase MAC cosmetics know that the quality of the product is high and the donation given is charitable.
It is saddening to know that companies like MAC are a rare breed. On average, less than 10 percent of money that is labeled to charity is pocketed, according to FTC.
Luckily, LoveToKnow has you covered with the top charities that give the most. https://charity.lovetoknow.com/What_Percentage_of_Donations_Go_to_Charity
At the top of the chart is American Red Cross which gives 91 cents of every dollar to good use. Following in the ranks are World Vision, Doctors without Borders, St Jude Children's Hospital, and The Nature Conservatory.
About the Writer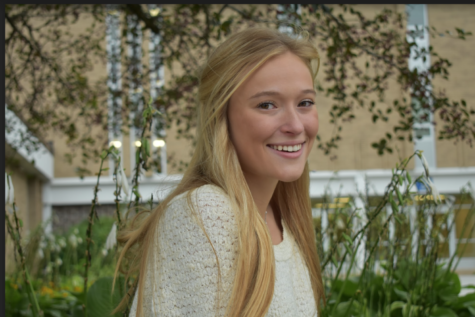 Katie Udell, Editor in Chief
My name is Katie Udell and this is my second year working with The Spartan Speaks! I am currently a senior at Orono High School. I am very honored to be...