Are the Kardashians tricking us?
Hang on for a minute...we're trying to find some more stories you might like.
Since Keeping up with the Kardashians (KUWTK) aired on tv in 2007, the Kardashian- Jenner family has continued to dominate the headlines with their soap opera-esque lives. Keeping up with the Kardashians started out as a reality show about Kris Jenner and her bunch of crazy kids living in a ranch style home in Calabasas, CA. Storylines about the family's kids clothing boutique, adopting pet monkeys, and giving a homeless man a makeover made the early days of KUWTK feel family friendly and harmless.
In more recent years, the Kardashians and Jenners are hard to avoid: dramatic headlines, business ventures and constant posting on social media makes the family hard to miss. Storylines on the show now consist of cheating scandals, plastic surgery, promiscuous pregnancies, ect.
Some people question if these storylines are choreographed to keep us engaged in their lives. Kris Jenner calls herself the ultimate "momager", doing whatever it takes to get her daughters to the top. Kris has managed to turn small problems her family faces into dramatic stories to present on the show, like Kim's traumatic Bora- Bora earring debacle where she lost her diamond earrings in the ocean.
One of Kris Jenner's most successful stunts was Kim's 72 day marriage to Kris Humphries where Kris Jenner and Kim made $18 million off the failed marriage and was the topic of discussion in the media for weeks.
Last year, Kim, Khloe and Kylie announced their big pregnancies in the same week. The same week as the 10th anniversary episode aired. The slipping ratings skyrocketed after the drama ensued.
All of the Kardashian- Jenner daughters have had major dramatic personal plots to share with the world. For example, Khloe recently had a cheating scandal that was a major hot topic. Kourtney has constant drama with her ex- boyfriend and father of her children Scott Disick. Kim is now making waves by becoming a certified lawyer.
Kylie who has controversially changed her life by getting plastic surgery, released a makeup company that has racked in 1 billion dollars since the release in 2015, and giving birth to her daughter with rapper Travis Scott all before 21 years old. Kendall Jenner is a fashion model that strays away from the spotlight, but has had her headlining moments like the infamous Pepsi commercial. Kendall starred in the Pepsi commercial that offended millions by appropriating race riots.
The overly exaggerated and histrionic lives of the Kardashian- Jenners makes people wonder if it's all real, as the saying goes, "the devil works hard but Kris Jenner works harder."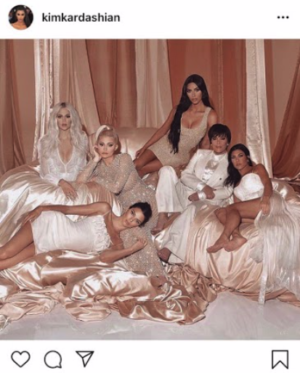 About the Writer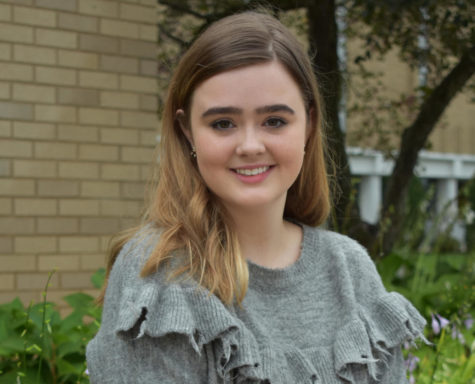 Emelia Lowe, Opinons Editor
Hello, my name is Emelia Lowe, I am this year's Opinions Editor and fashion columnist. This is my second year in Journalism and fourth year contributing...