Century-old Cossetta's serves up fresh Italian fare in St. Paul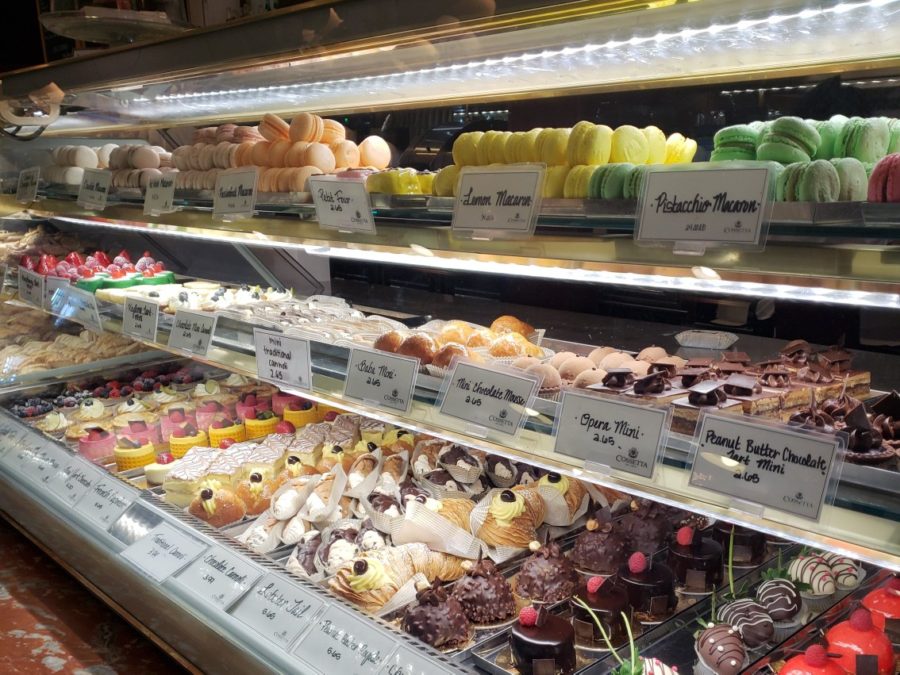 Nestled west of downtown St. Paul sits Cossetta's, home to a restaurant, bar, and pasticceria whose roots began in 1911. Originating from the Cossetta's food market, which was opened by Michael Cossetta, an Italian immigrant in the 1800s. Cossetta's today boasts varieties of traditional Italian food and beautiful pastries.
Entering the restaurant side of Cossetta's unveils a mahogany dressed two-level eatery, with 300 seats on the second level, according to Cossetta's. Diners walk by various stations to select their meal in a classier grade-school cafeteria-style line. Cossetta's has various salad offerings at the first station, followed by entrees with meat and pasta, then pizzas and finally ending with a sandwich and 'quick bite' station.
Around 10,000 Italian immigrants settled in Minnesota in the early 1900s, according to Ware Carlton-Ford, a writer for various food magazines and blogs. Cossetta's grew during the 1900s, which was a time when 'Little Italy' in St. Paul thrived, according to the St. Paul Historical.
The entrees cost around $11-$12, depending on your selection, while opting for pizza or salad offers a cheaper option. Salads cost $4-$5 for a small, and around $5 for a generous slice of pizza. Although there are dessert selections in the eatery, the pasticceria has many more options, offering traditional Italian cookies, pastries, cakes and 13 flavors of gelato.
The chicken parmigiana is one of Cossetta's entrees which is cooked to order and served with mostaccioli pasta con ricotta and garlic bread, which costs $11.55. Upstaging the chicken, the mostaccioli pasta was the star of the meal. Cooked al dente and served in tasty sauce and ricotta cheese, it was flavorful, with a rich tomato sauce that packed a mild, but pleasant, kick of spice. However, the chicken was thin, over salted and a fatty cut of meat, which was unpleasant to eat. That being said, the Italian seasoning of the breading was enjoyable, and the chicken was coated in more delicious sauce and lots of parmesan cheese.
In a time when we become more conscious about our meat quality, the chicken at Cossetta's was especially disappointing. Recently, according to Matthew Wellington, director of the antibiotics program at U.S. PIRG (Public Interest Research Group), many fast food restaurants, including Olive Garden, received 'F' ratings on reducing antibiotic use in meat. Although the fattiness of the chicken at Cossetta's was unappealing, they offer fresher meat options for dining and in their market compared to a large fast-food chain, which can be appreciated.
Another dish, the tortellini alla panna, features cheese tortellini in alfredo sauce, topped with crispy prosciutto and parsley, costing $10.35. This dish was wonderfully creamy, the sauce was tangy and paired well with the tortellini. The prosciutto added great texture and the parsley added a fresh element that helped brighten up the dish.
On the pasticceria side of Cossetta's lies glass cases filled with lines of intricately decorated pastries, crispy cookies and a freezer of gelato and sorbetto. Although on the expensive side, these pastries are beautiful as well as delicious and hearken back to the traditional Italian flavors.
The napoleon, which costs around $5, is layered puff pastry and pastry cream, topped with sweet chocolate which is commonly dragged to create a design across the top. Cossetta's napoleon isn't overly sweet in the puff pastry and pastry cream, however the chocolate topping adds enough sweetness for the whole dessert. One of the gelato offerings, black cherry, is tangy, creamy and fresh, and for a small size, costs around $4.
A traditional Italian dessert option, the cannolis, come in a mini or regular size, along with a plain or chocolate covered shell. The shell is crispy and fresh tasting, which is uncommon for pre-filled cannolis. The filling is creamy and is a good contrast to the crunchy shell.
I would rate the restaurant side of Cossetta's a 7/10, as I was disappointed with the chicken, however the pasta offerings were delicious. The pasticceria side would get a 10/10, as every dessert tried was surprisingly fresh, unique and beautifully decorated.
About the Contributor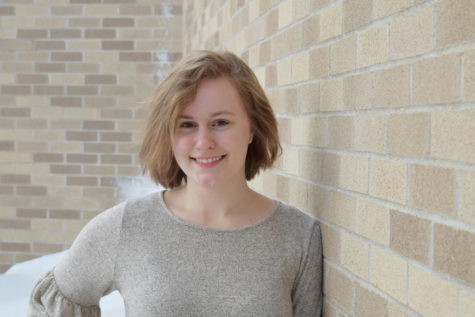 Annika Sorenson, News Editor
Hi, I'm Annika Sorenson, a News Editor for the Spartan Speaks. I'm a senior at Orono High School. This is my first year on the newspaper staff, however...