Picking The Right Classes During Class Registration Season
Hang on for a minute...we're trying to find some more stories you might like.
This week at OHS class registration is in the air.  The guidance counselors have been busy informing freshman, sophomores and juniors on class registration for the 2019-2020 school year.  While all grades have the same sign-up process, the choices made are up to the students. However, not all choices are easy when it comes to deciding your schedule for the upcoming school year.
Personal success is the most important when it comes to choosing the right classes.  Guidance Counselors emphasize the importance of taking classes that feel right for your level of learning and to avoid being caught up in competition with classmates.  According to International College Counselors, it is important for students to take a balanced course load while challenging themselves and pursuing personal interests.
"I choose my classes based off of what outside of school activities I have and how much time I have to do homework each night.  Being that it is going to be my senior year, I feel it needs to be 50/50. I will take required classes along with others that will help me apply to college and fun classes that will help me figure out what I want to do for my major," said Junior Anna Syversen
When it comes to picking different level classes, ensure that as a student you are taking classes where you can challenge yourself while doing your personal best.  High School transcripts with positive class and grade trend are very appealing to colleges during the application process. Yale University states that "When the admissions committee looks at your transcript, it will not focus on whether you have taken any specific course.  It will be far more interested to see that you have challenged yourself with difficult coursework, and have done well." Though this statement is geared toward the Yale acceptance process, all colleges look for similar information when considering if an applicant will be admitted
Although it may be stressful to decide which classes will work best for your personal schedule, remember that there are many different resources that can help with this dilemma.  The Guidance Counselors will be stationed in the lunchroom for the rest of this week answering questions about scheduling. And remember, once your decisions have been made, English Teachers will be collecting registration forms during class periods.

About the Contributor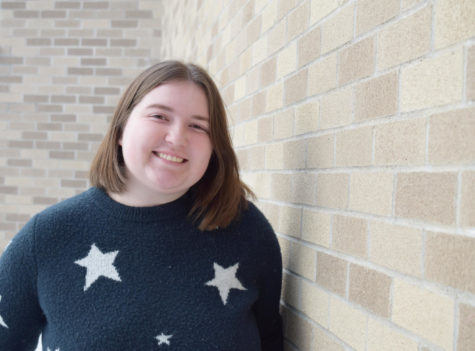 Maddie Combs, Copy Editor
Hi, my name is Maddie Combs and this is my second year in journalism and third year working on the Spartan Speaks.  I am so excited to share my ideas...